Consent at Work is still providing free training to workplaces by request across the province, and has collected a number of resources for workers to prevent or address workplace sexual harassment.
We were also thrilled to pick up an award for Huddle, which won a Bronze Anthem Award in Diversity, Equity & Inclusion, Community Space or Community Engagement. These awards recognize physical or virtual spaces that bring a community together to pursue mutual interests. We worked collaboratively with over 100 diverse youth across Manitoba to come up with the brand and name for Huddle, which are a collection of local spaces where youth can access mental health, counseling, employment and other services they need in one safe and welcoming space. Huddle is committed to holding space for Manitoba youth, meeting them where they are to make plans for their health together, so it was vital to reflect this in the brand.
We are so proud to have been recognized for these projects alongside our brave and bold clients.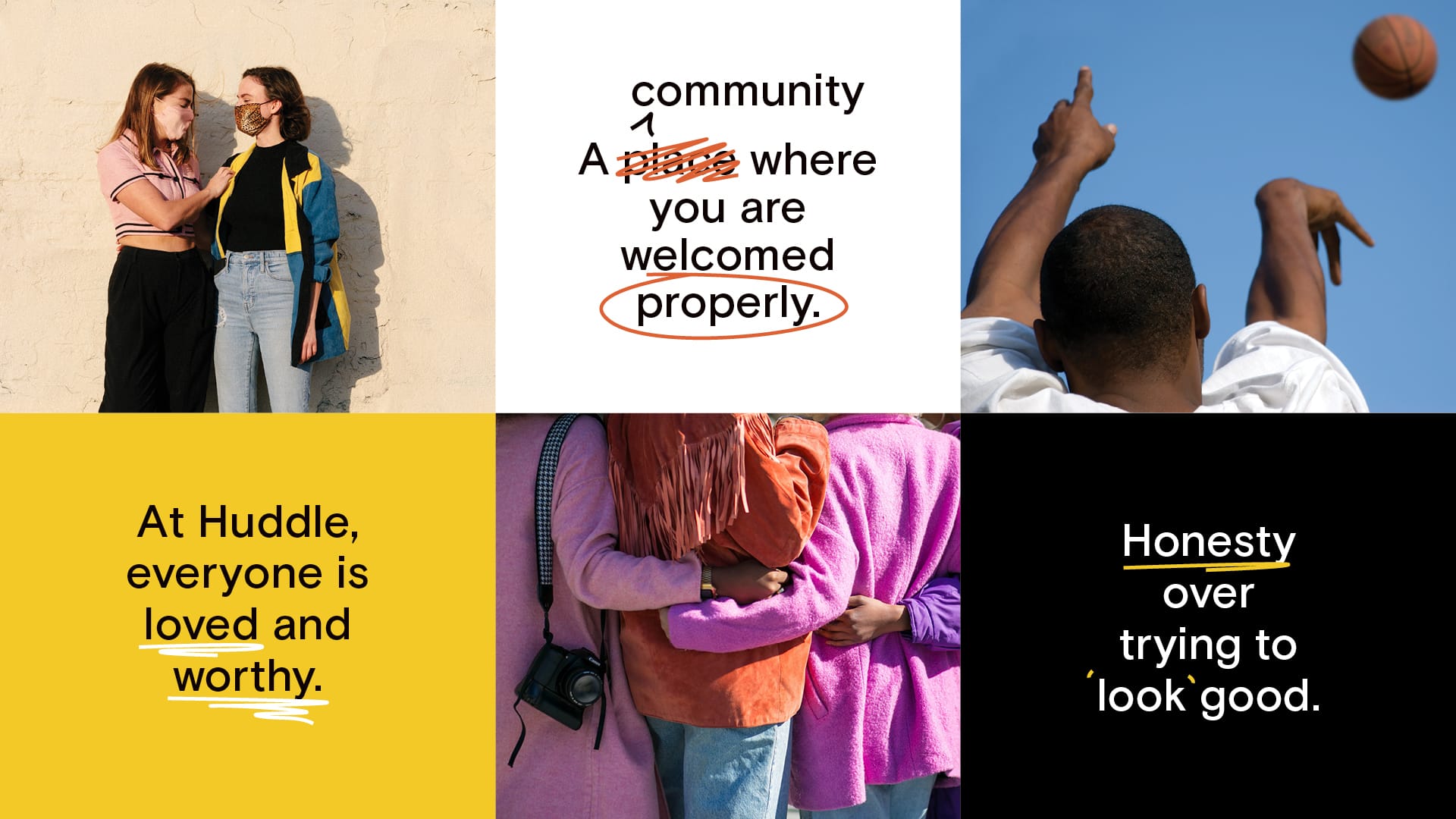 Our Cannes Lions Wrap Up: 2022's Winners

Presented annually since 1954, the Cannes Lions are an international creative awards show that focuses on the best in the advertising and communication industry. Luckily, Winnipeggers get to see the world's most entertaining, inspirational, and humorous commercials on the big [...]

Advice We Wish We Had: International Women's Day

Getting started in a business that's known for being a "boy's club" can be hard, so in honour of International Women's Day, the ladies of UpHouse were asked to provide the kind of advice they wished they'd gotten when they [...]

Our Doors Are Open—Especially to an Office Administrator

A Little Bit About Us We're looking for talented collaborators to join our team. If you or someone you know would be a fit for our team, we want know! UpHouse is a marketing and PR agency that elevates [...]