The Society for Manitobans with Disabilities (SMD) has been offering support programs and services for people living with disabilities since 1950. Originally called the Society for Crippled Children, the organization rebranded in 1985, reflecting a then-contemporary image for persons with disabilities and their families. But 35 years later, that then-contemporary image felt dated. As the organization worked to develop a new strategic plan, talk shifted away from the term 'disabilities' and towards the term 'removing barriers.'
Understanding the Challenge
This small change in terminology greatly shaped how the organization viewed itself. SMD no longer wanted to be seen as only a society for Manitobans with disabilities, it wanted to change perspectives and be seen as a society for all; it wanted to show Manitoba's adults, youth and children exactly what's possible. It soon became clear that in order to push toward the future, we needed to fully embrace a bold path that both honoured the organization's past while breaking free of dated expectations and assumptions.
Finding the Concept
To truly understand the organization, its values, strategic direction and even its history, we held a series of brand workshops, conducted surveys, and met with the executive team, program directors and staff at various levels of the organization. From those discovery sessions, we were able to develop three distinct brand themes. The themes allowed us to try out different perspectives and get a feel for what most resonated with the organization.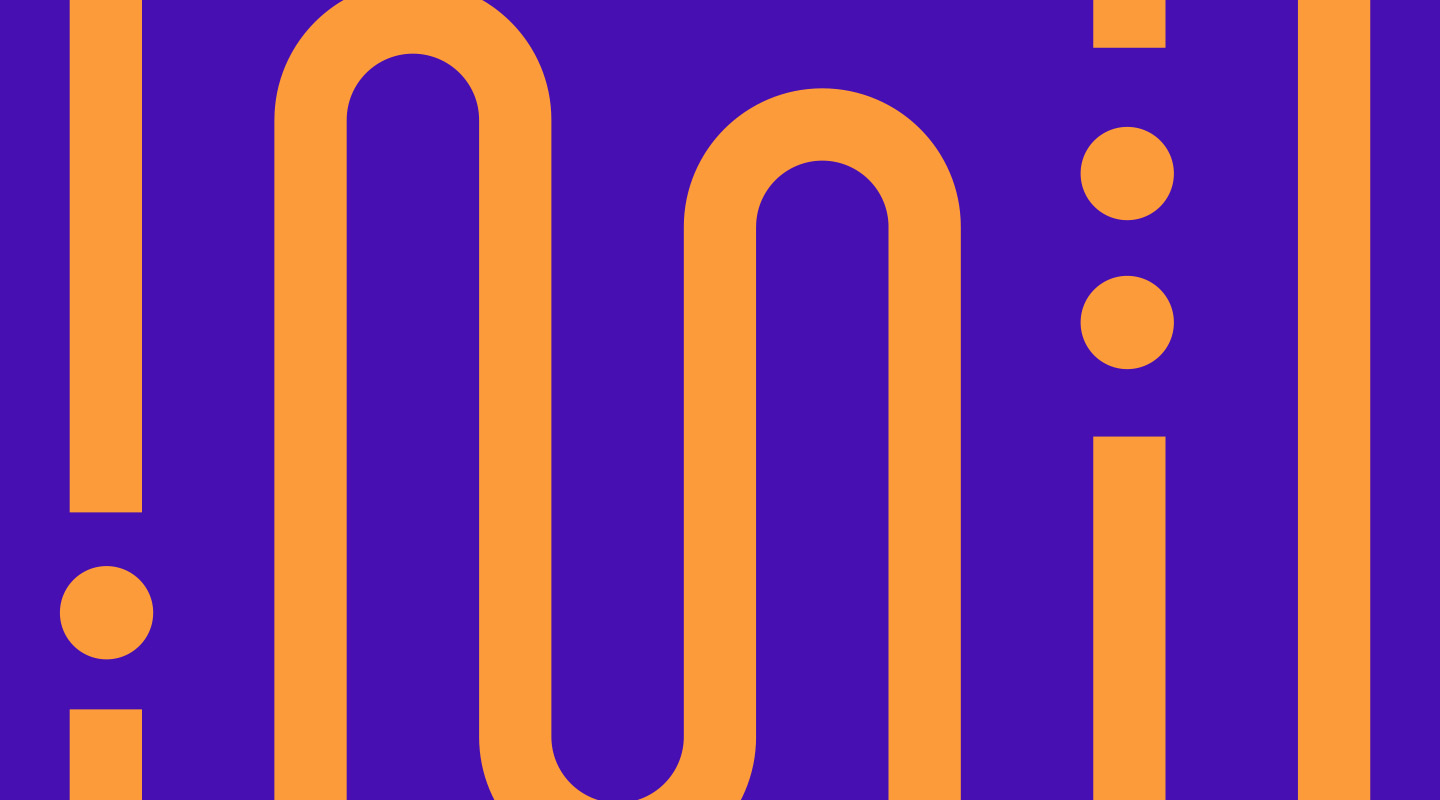 We then held another series of workshops and surveys to choose a preferred theme. We focused in on the chosen theme and began brainstorming a new name for the organization. The name needed to strike a balance between clearly conveying the organization's mission while also being future-proofed (as much as possible) from the need to repeat this exercise down the road.
SMD existed for an inclusive and accessible society and worked to eliminate barriers to full and equal participation; SMD saw what was possible, fought for possible and made possible happen.
What Happened Next?
Once we had a name, developing the organization's brand story was vital. It needed to reflect what possible meant with a friendly and empowering, yet down-to-earth, personality. Going to summer camp with your siblings: it's possible with help from Manitoba Possible staff. Achieving independence when you cannot walk: it's possible through Manitoba Possible wheelchair services.
Manitoba Possible makes inclusion possible by focusing on removing barriers.>
Our work didn't end with a name and brand story. We then developed a graphic standards manual with logos, colours, fonts, patterns and templates that would appeal to a wide-ranging audience. We also created a staff rollout video and merch, captured brand photography, produced a video and – when COVID-19 meant Manitoba Possible could not host an in-person launch event – quickly coordinated a digital launch event. It was, without a doubt, a big project with a lot of moving pieces.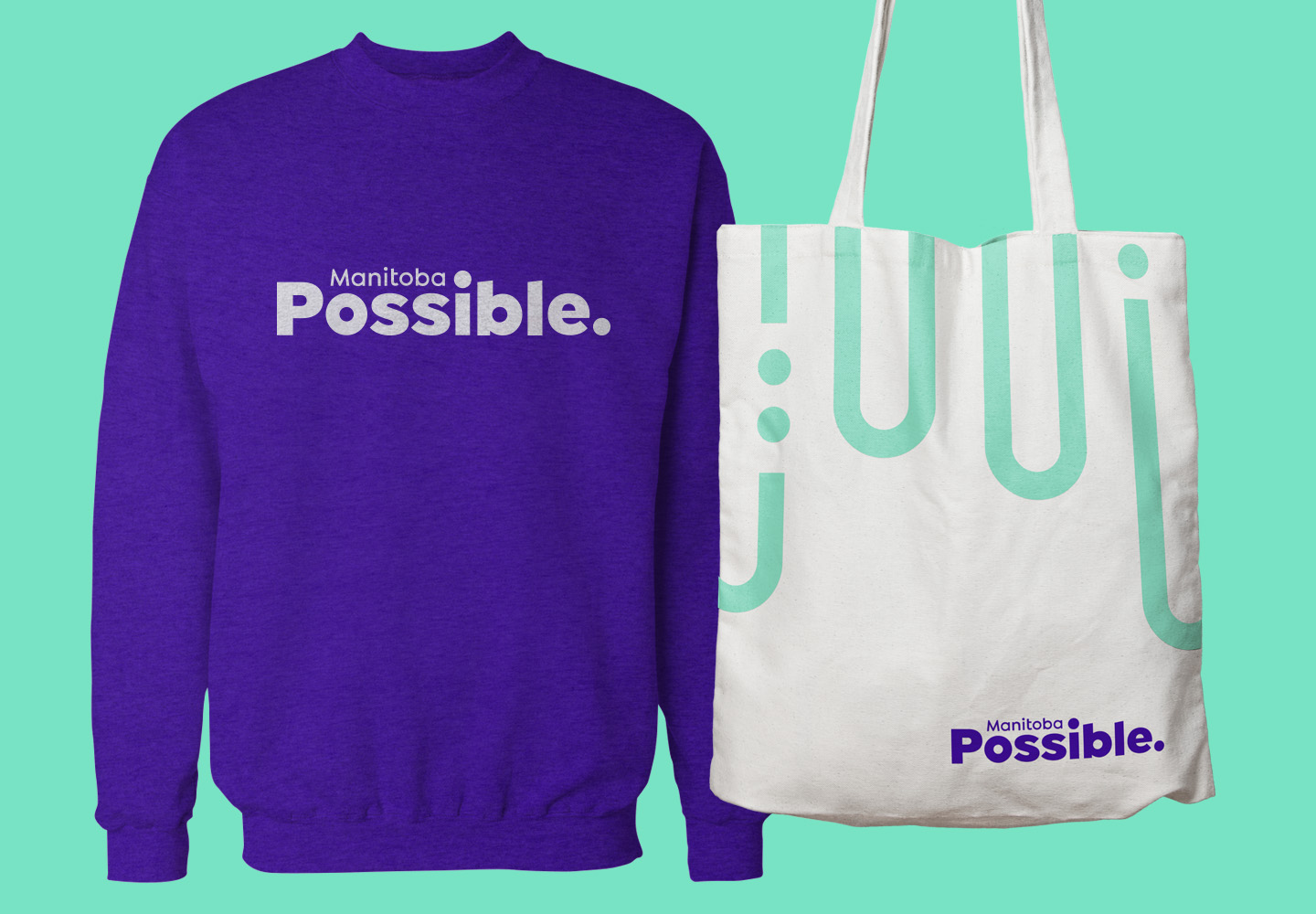 Marketing Tips for In-House and Agency Teams
Choosing a new name is a difficult task, what do you need to consider?
Take guidance from the organization's mission and vision.

The mission and vision are at the heart of every organization—it is what guides beliefs and drives everyone to achieve goals. Both are excellent tools

when going through the rebranding process, but only if the work has been put into updating them first. If an organization hasn't yet done the necessary strategic work, start there. Otherwise, you'll be developing a new name that best suits an organization's vision of the past, not of the future.

Make it future proof. 

The name you choose needs to be relevant here and now, and in the decades to come. All successful companies have names that can stand the test of time. If a name feels trendy or of-the-moment, it will likely need to be changed within the next few years. In this particular project, we knew we wanted to avoid the word "access" or "accessible". While these are positive words, they are very popular right now. Language evolves. In a few years' time, we will probably be using new terminology to explain this concept of accessibility, and the word "access" might feel dated.

Create a brand personality that complements the name.

A name is just words unless there's a meaning behind it. Build a strong identity and personality to

tell a powerful

and compelling brand story. During a rename process, it can be hard for decision-makers to get excited about a few words on the page. Expressing their organization's unique personality through accompanying language and visuals will breathe life into the name so stakeholders can connect to it.