Anne Mulaire
is a Métis-owned fashion brand based in Winnipeg, providing sustainable and Métis inspired clothing options. The brand had designed clothing in sizes up to 16 or 18, but fashion designer and owner Andréanne Dandeneau realized it wasn't enough and decided to make the line truly inclusive, with sizes ranging up to 6X.
Understanding the Challenge
Anne Mulaire came to us looking for a campaign to not only highlight their new inclusive sizing options, but to also challenge the overall fashion industry to do the same. They wanted to show consumers and brands that being truly sustainable includes putting the care and attention into designing clothes for everybody, no matter their shape or size.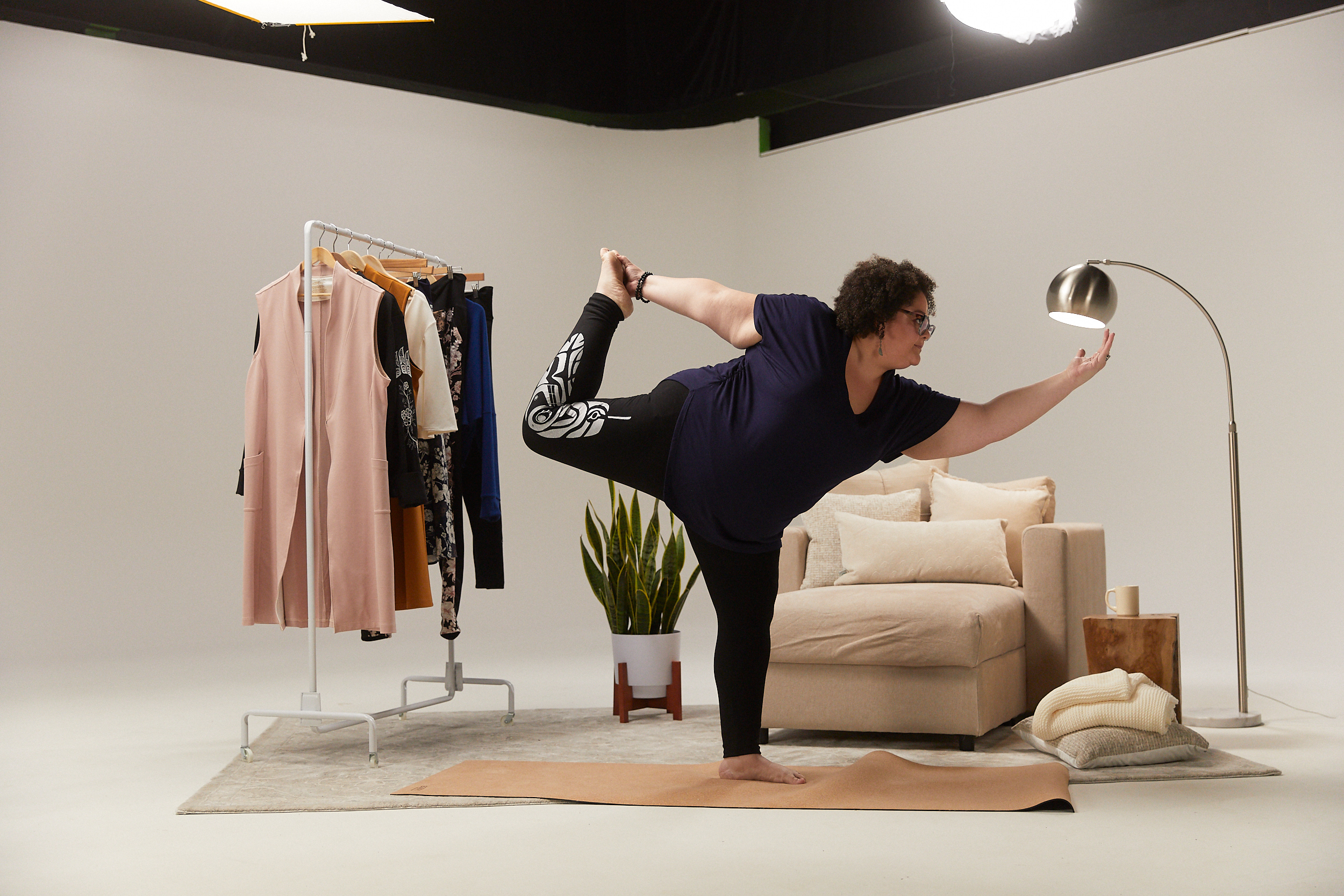 Finding the Concept
We held a workshop with the Anne Mulaire team to understand what makes the brand unique, define the objectives they wanted to achieve throughout the campaign and brainstorm ideas together. Our team then brainstormed further to refine and then pitch concepts to the client. We landed on creating a video to highlight size inclusivity, sustainability and the connection to community through the voices of a diverse group of women.
What Happened Next?
It was critical to show a range of women in the video and give them a safe space to speak about their experiences with the lack of inclusive clothing options in the fashion industry. In researching size-inclusive clothing and fit, Anne Mulaire had worked with a focus group of women, so we turned to several of them to help bring the concept to life.
To set the tone for the video and conversations, we created a warm, inviting set, with neutral tones that evoked a sense of calm and allowed the women and clothing to shine. We wanted the space to feel a bit like a spacious, modern fitting room, where women could browse through a rack of Anne Mulaire clothing, select pieces to layer, and sit and have a candid conversation about their experiences with shopping for inclusive clothing sizes, sustainable fashion, body image and body positivity, and more.
.
Each woman's story was deeply personal, yet the commonalities made for a strong narrative thread. The video explores societal pressures, body image, the challenges of shopping for larger sizes, and the incredible importance of truly size-inclusive, sustainable fashions that make all women feel sexy, beautiful and confident. To create a sense of intimacy, we layered slow motion footage of the women putting the finishing touches on their outfits, candid moments from interviews and a soft, slow musical track that builds gently in key moments. The end result is an inspiring blend of personal stories and a call to action for truly inclusive sizing in sustainable fashion.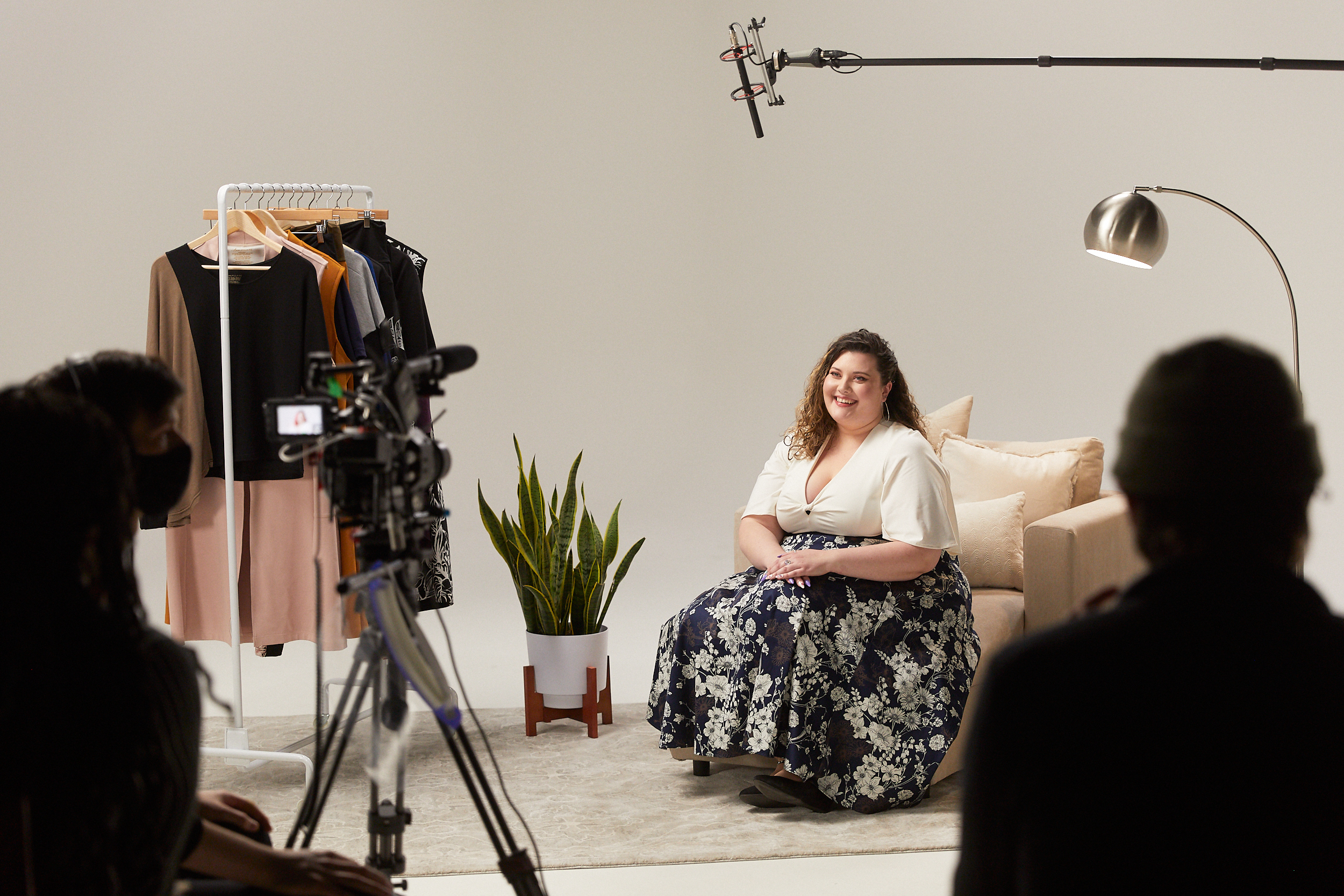 Marketing Tips
Embrace the power of a quiet, impactful message. If a brand is doing something innovative that pushes the boundaries of their industry, it can be the basis of a deeply moving, effective campaign. But you don't necessarily have to shout it from the rooftops — sometimes a whisper has a far greater impact.
Give people a platform to share their truth. One of the most powerful ways to connect with an audience is by giving people within a community a platform to share their stories, without watering down the message. It's not always pretty, but it's real — and it brings a great deal of authenticity to your message.
Create opportunities for a range of diversities. While it was essential to include diverse body sizes in the video, we also wanted to show diversity by including women of different ages, races and abilities. This created a stronger narrative and will allow a broader audience to connect with the women in the video, the campaign message and the brand.