The Canadian Kinesiology Alliance
(CKA) is a non-profit corporation that advocates and promotes the advancement of the profession of kinesiology in Canada. It is the unifying voice for kinesiology in Canada and represents nine provincial kinesiology associations and over 4,000 affiliated Kinesiologists. Their goal is to push the science of kinesiology forward.
Understanding the Challenge
As a brand, however, CKA wanted to reposition itself and kinesiology in the health sector; it had big strategic goals to have the science recognized across Canada as a prevention and treatment aid. Visually, its brand consisted of a clinical red primary colour with a few other elements to express their personality. The biggest struggle came down to how CKA viewed itself — it couldn't decide if Kinesiology was a field of practice or a brand? The question we posed was: Could it be both?
Modern brands shape the customer's identity and build communities around a shared passion. When Canadians hear or see the word "Kinesiology," we wanted them to understand what it is, who it's for and how it differs from other health professions in Canada. We needed to build a brand that helped Canadians identify with the word "Kinesiology" as well as the science of it. 
Part of the challenge around redeveloping CKA's brand was that we were asked not to change the primary logo. As well, whatever brand story and strategy we developed had to cover the various needs of Kinesiologists in different regions, be an expression of their values and passion for Kinesiology and connect customers to their reason for being, rather than to a product or service.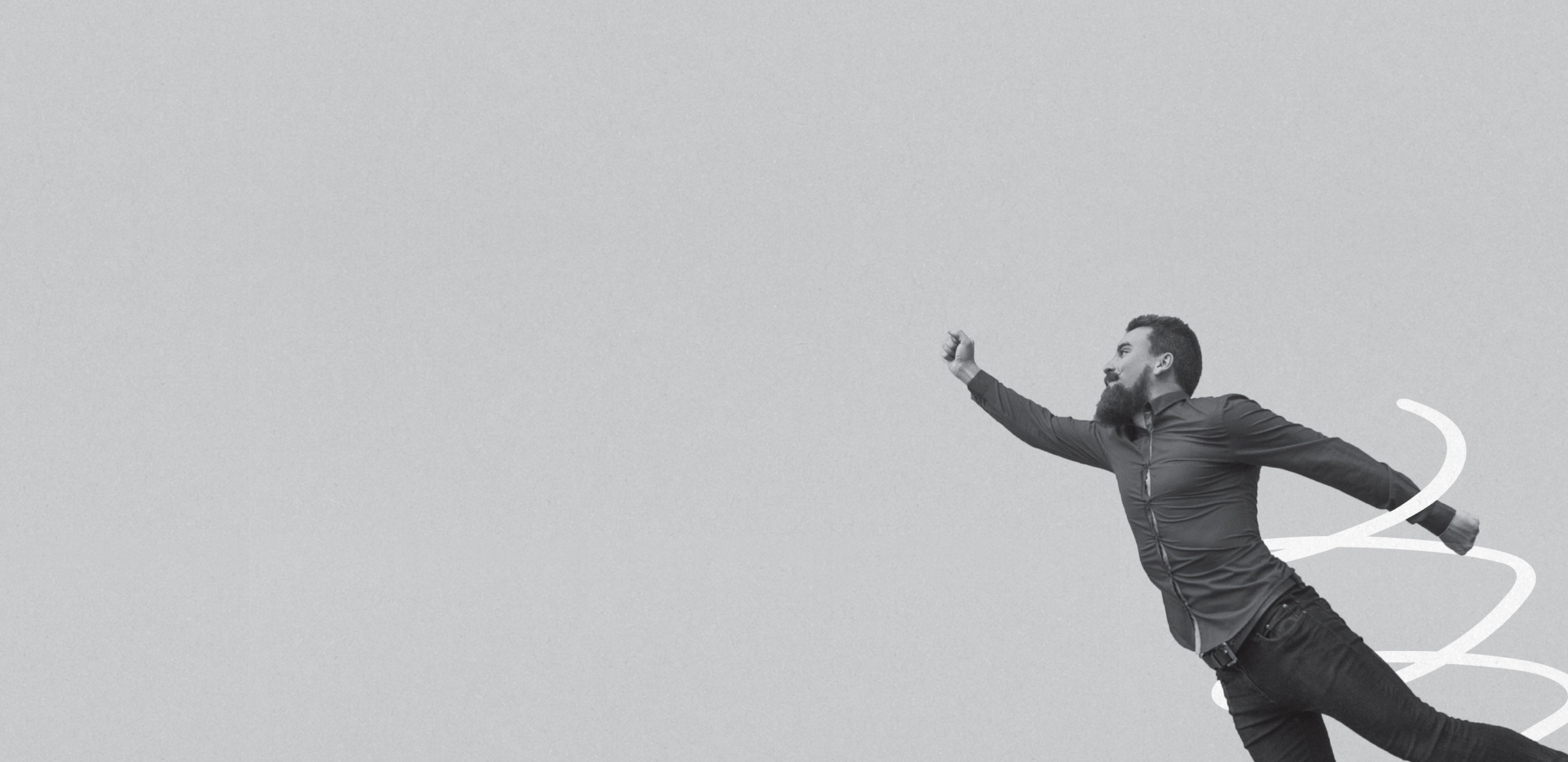 Finding the Concept
From the start, we realized that there were a lot of moving pieces and a lot of people who needed a say in the process. After all, the brand needed to resonate with more than 4,000 Kinesiologists across Canada in such a way that each one would not only understand it but would also feel confident in standing behind it.  
In order to collaborate with the various stakeholders, we took the approach of engaging provincial association members early and often in the process. Every idea was debated and discussed. As we narrowed down the final concepts, we ensured that no one was surprised by what was presented. This also gave us was a clear understanding of the language and tone Kinesiologists themselves use when talking about themselves to customers and other stakeholders. Asking the question, "how do you work with people?," allowed us to find the language that drew on their experiences and helped bring the brand vision forward.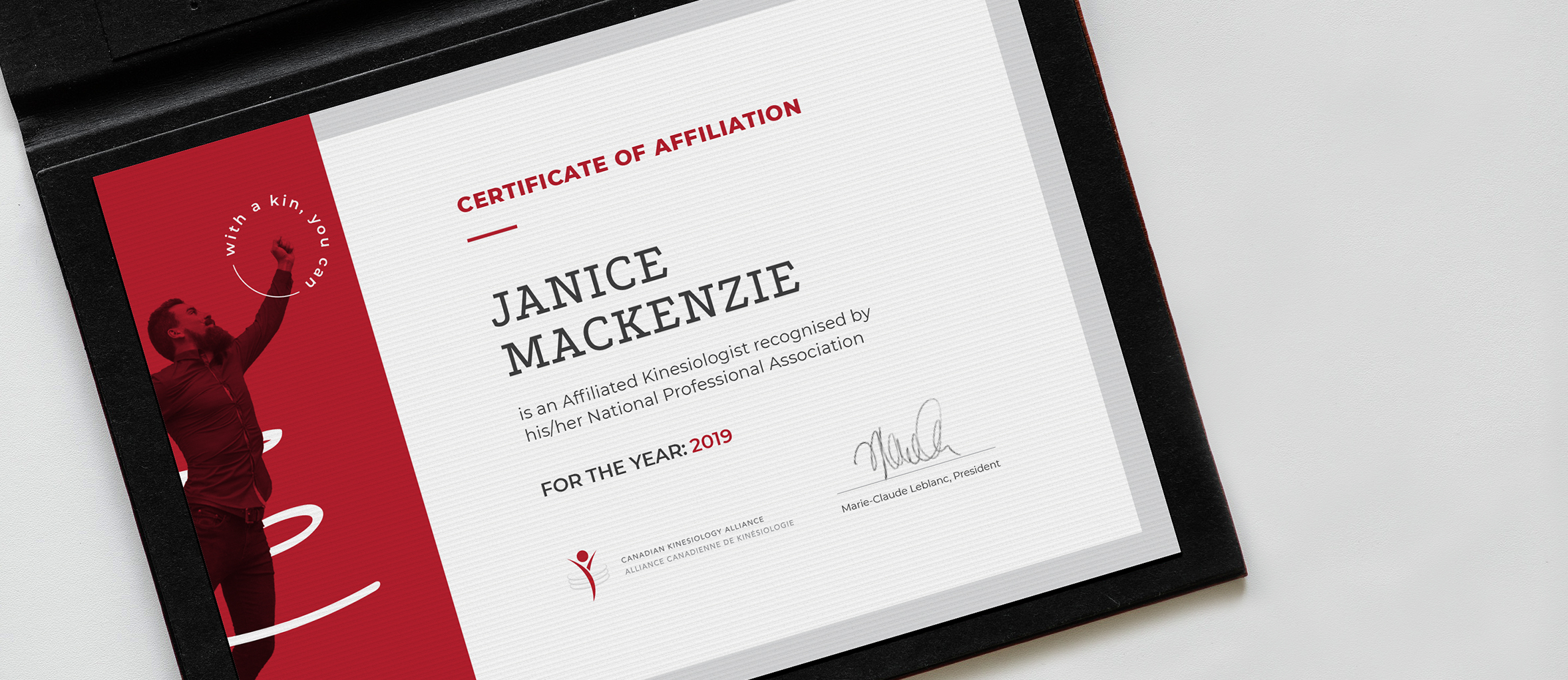 What Happened Next?
"Move better to live better" and "With a Kin, you can" soon emerged as the overwhelmingly favoured taglines. Those concepts drove us to bring the brand alive through colours, illustrative elements and stock images that all Canadians could connect with. The brand needed to speak to real Canadians and to do so we used elements that showed a diverse demographic. The science of Kinesiology speaks as much to high–performance athletes recovering from injury as it does to an elderly person who refuses to let age limit their abilities. We created a brand to support CKA's view of movement as medicine.
With a new brand and brand story in place, we supported CKA during
National Kinesiology Week
. With a focus on osteoporosis, we launched a digital advertising and video campaign to express their primary message in an exciting, tactile and engaging way.
Going forward, CKA's brand story has informed the direction of its website, inspired its marketing campaigns and encouraged new CKA members to join the movement.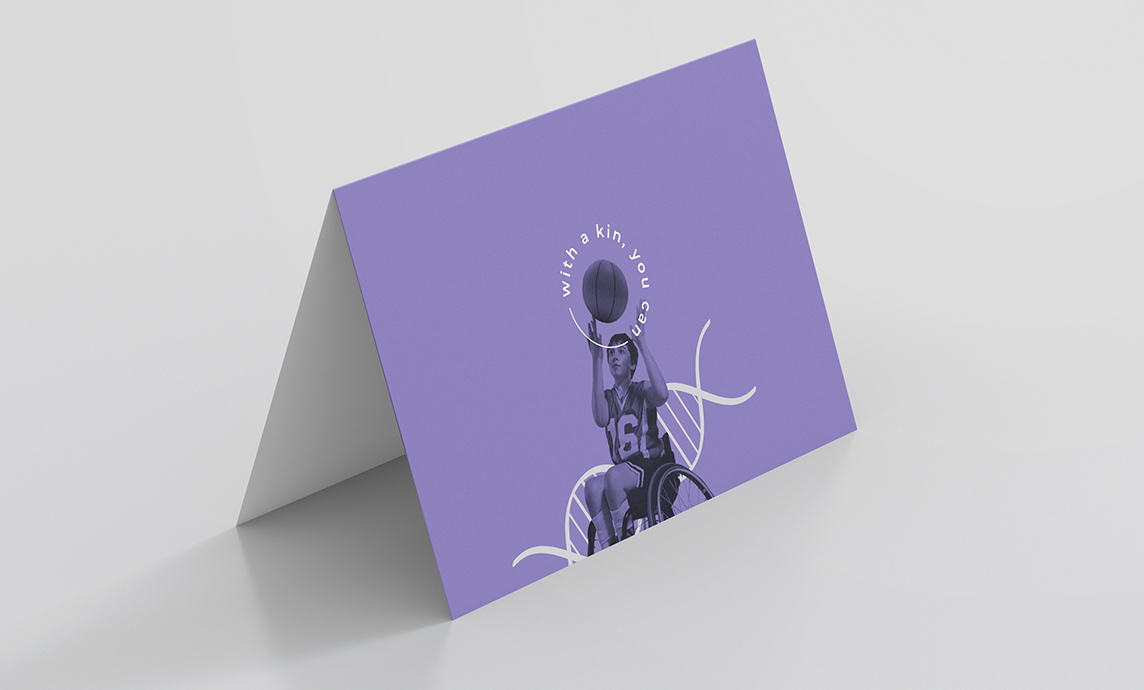 Marketing Tips for In-House and Agency Teams
Do you have to promote your industry almost as much as your product or service?
Get stakeholder buy-in early.

Regardless of how many stakeholders have a say in your brand work, get their buy in early and often. There's nothing worse than thinking you have a fully solidified brand then discovering you don't have buy-in from those who matter. 

Have brand ambassador input.

 While stakeholder buy-in is important, it's also essential to ensure that the brand concept resonates with those who will live and breathe it every day. By soliciting their input, you know that what you come up with will not only feel genuine, it will also have their full support. 

Storify your visuals. 

When you have a limited budget, sometimes expensive photo shoots and conceptual, original photography just aren't going to make the cut. But you can still personalize stock photos to create your own spin. For CKA, we developed illustrative elements that conveyed movement and science that, when overlaid on images, add a unique, lively and conceptual representation of the work kinesiologists do.