Last year completely changed the way we work. Between navigating remote meetings and staggering time in the office, it was evident that everyone could benefit from a helping hand. That's why our team was so excited to work with TECHNATION on their newest Career Ready campaign.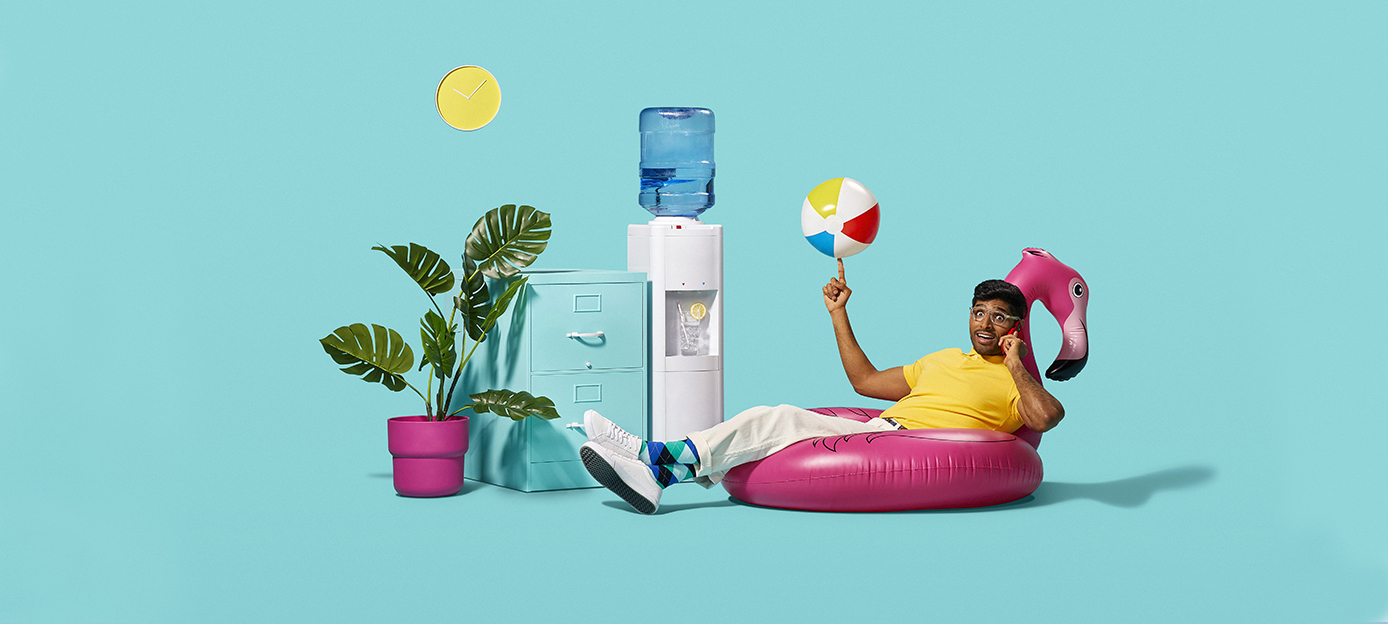 Career Ready is a Canadian Student Work Placement Program (SWPP) that subsidizes up to 75% of students' wages. We needed to help them create a campaign that would encourage employers to rethink their current hiring strategy and spur students to get involved.
UpHouse began work in Spring 2020, at a time when no one knew how long the pandemic would last. COVID-19 was posing challenges worldwide, but we saw a unique opportunity. With remote work on the rise, TECHNATION's Career Ready Program was perfectly positioned for a workplace shift. After all, the talent pool gets a lot bigger when you're free from geographical limitations. The Career Ready Program was the perfect solution for this time of uncertainty, offering keen, capable students who were ready to work at an accessible cost.
Our task was to build interest in TECHNATION's Winter campaign, which advertised four-month work placements from January to April. Still, before we even began executing, we knew we needed research. Our team interviewed employers and students who had used the program in the past, surveying every individual about their unique experience. We wanted to know how they'd found out about the program and what had made them take advantage of the funding. We also spoke to co-op offices at colleges and universities to see how they connected their students with employers. By figuring out how real people used and leveraged this program, we were able to develop a solid digital media strategy with authentic messaging.
To build interest before applications opened, our goal was to begin running advertisements in October. We knew that the Career Ready Program already showed remarkable organic growth — people who use the program generally come back and often refer it to others — but for this campaign, TECHNATION wanted to boost their reach on a bigger scale. This project was their first paid advertising campaign, and they were looking at us to help them get the most out of their budget.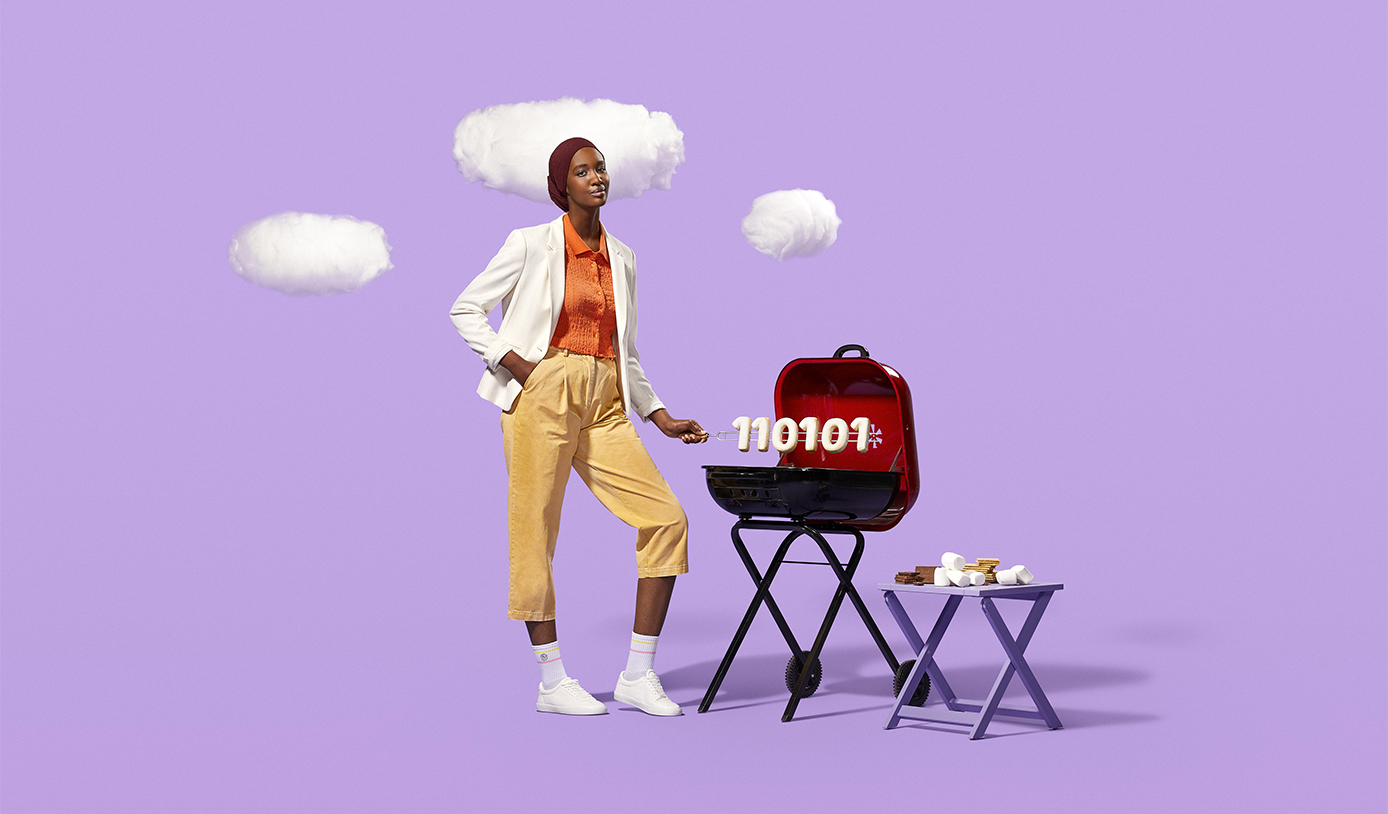 To do this, we took a very targeted digital approach, creating a series of short, shareable videos — eight aimed at employers and eight aimed at students. Although both sets of videos featured the same footage, we made sure that the messaging spoke to each separate demographic.
To capture both of these audiences, it was important that we create a visual style that appealed to both groups. Our videos took a fresh, energetic approach, using upbeat music and vibrant colours. This combination created a youthful feeling that captured the attention of students while also enticing employers.
Our branding showcased students who were not only ready to work but excited to work. We wanted to convey the eagerness of this young demographic and made sure to portray them as ambitious and driven. Employers want to hire people who are enthusiastic about their work, so we knew that this approach would attract more businesses.
The easy appeal of this campaign also ensured that audiences would trust TECHNATION's new name. Formerly known as ITAC, we had to reintroduce people to the new brand. We made sure that our marketing was vibrant, captivating and authentic, using models who represented the real audience at home.
Employer-targeted videos were distributed on LinkedIn, whereas our student versions took over Facebook, Instagram and TikTok. By covering all of our bases online, we were able to reach a huge audience, going beyond the regular group of people who had used Career Ready in the past.
TECHNATION needed to administer 3,300 student work placement subsidies over the Winter of 2020-21. Our introduction of the refreshed TECHNATION brand and our upbeat campaign resulted in an avalanche of applications that achieved this target over two months ahead of schedule. We enjoyed working on the program so much that we even hired our own Career Ready student!
Lost & Found: Navigating Identity Loss in Migration and Business

Loss of identity is a major symptom in migratory processes. It is also a major cause of non-conversion in brands. The concept of identity is something I am passionate about and I found a connection between a personal experience and my [...]

A Little Bit About Us We're looking for talented collaborators to join our team. If you (or someone you know) is a hard worker, a team player, a good listener, a nice person and all of the good stuff, we [...]

How To Provide Interview Answers Like an Expert

Just because you've made it to the C-Suite doesn't mean you're ready for media interviews. Many executives are well equipped with decent to excellent public speaking skills, but media interviews are often outside even the most seasoned executives' comfort [...]