It's no secret that the fashion industry has a major size inclusivity problem. If stores even carry some larger sizes, they're often buried in the back or exclusively sold online. In many cases, the material is quite cheap, and while the brand may have made the piece larger, few adjust the pattern to truly fit bodies of all sizes. But size inclusivity isn't a problem limited to fashion choices. It spills over into marketing, affecting the images we see in campaigns and ads — and that has a direct impact on body image and confidence.
When Winnipeg-based Métis fashion brand
Anne Mulaire
approached us about creating a campaign around its move to truly inclusive sizing, which now goes up to 6X, it made us look inward to how we could do a better job of being more size inclusive in all of our campaigns. Here's why size inclusivity matters in marketing and how you can be part of the shift to improving representation in your work.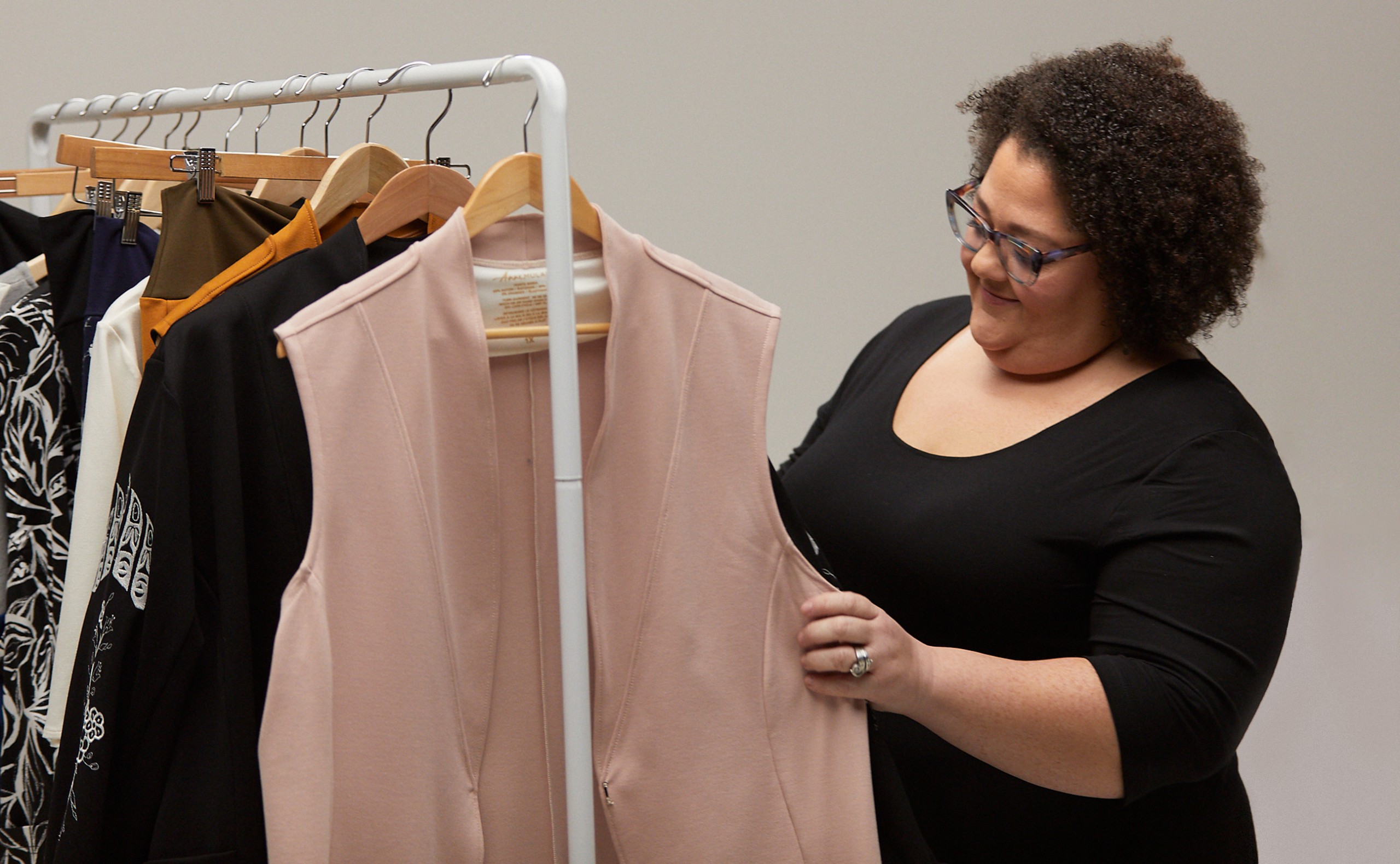 Why Size Inclusivity Matters in Marketing
Representation matters because it impacts how we see ourselves in the world. While race, gender, sexuality and disability are all protected by human rights laws, size is not, so it's incumbent upon us to do the right thing. The marketing industry has made great strides in improving diversity to better reflect reality, but we're still failing when it comes to size inclusivity.
Along with the fashion industry and others, marketing perpetuates the notion of an ideal body type, and this deeply impacts girls' and women's self-esteem. The women we interviewed for the Anne Mulaire campaign spoke to us about feeling bad about themselves and struggling to love themselves because they don't see bodies like theirs represented in marketing and advertising. While these women are mostly body positive today, they still struggle with these negative feelings at times. And it's difficult to instill confidence and body positivity in their daughters when the representation just isn't there.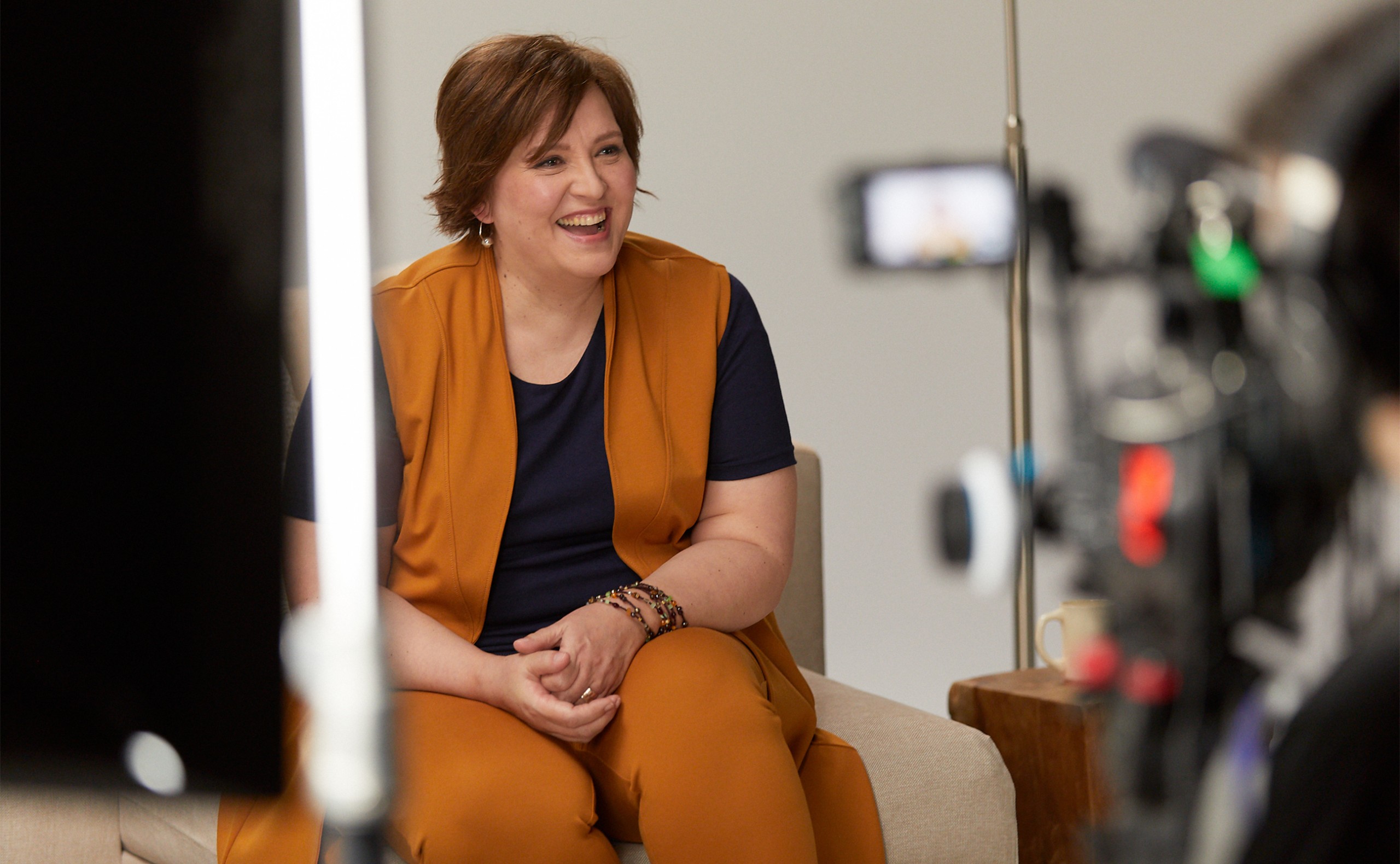 In working with Anne Mulaire, we learned that only eight percent of fashion brands are size-inclusive, and if so few brands are producing the clothes, then there are few opportunities for plus-size women to be featured in fashion marketing and advertising. Every woman deserves to have clothing that makes them feel great, and every woman deserves to see women like them in clothing that looks beautiful. As the fashion industry slowly evolves and awareness around size inclusivity grows, other industries also have an opportunity to show a greater diversity in body sizes in their marketing — to truly reflect the world we live in through the content we produce.
If You're Not Size Inclusive, You're Missing Out
The plus-size market represents about a third of Canadians, so if marketing agencies and brands aren't paying attention to this group as they're building campaigns, they're missing out.
Creating a campaign around size inclusivity for Anne Mulaire opened our eyes to the incredible market of women who are looking for inclusive sizes. These women want and are willing to spend money on beautiful, well-designed fashions, if there were only more options — and their spending power isn't limited to fashion. Not catering to this market and representing this market properly is a missed opportunity.
We know representation helps build brand affinity. Featuring size-inclusive customers, clients or volunteers, or hiring size-inclusive models, actors or influencers for authentic campaigns establishes your brand as one that's inclusive for people of all sizes. When these diverse consumers are looking for products or services in your area of business, they're more likely to turn to you.
It's important to keep in mind authenticity is critical. Women have rightfully spoken out against fashion brands that feature size 12 or 14 models in the largest size they offer, and then claim to be inclusive. If you're going to talk about being more size inclusive, you should be supporting the true size range of customers and clients.
Why You Should Take Cues from Size-Inclusive Fashion Brands
Fashion brands that are truly sustainable by offering inclusive sizing options in their lines are also doing size-inclusive marketing right, so we should be looking to them for best practices. Not only are they ensuring representation, they have found authentic ways to engage and create a platform for the plus-size community.
Anne Mulaire, for example, doesn't create a separate line for larger sizes. Every item in their collection is available in sizes XS to 6X, so people of practically any size can enjoy their fashions. The women modelling their fashions in their online shop have a range of body types, from slim to athletic to plus size. But we also created a campaign video to highlight their move to being truly size inclusive. In other words, they're combining inclusion across the board, with authentic advocacy where it's warranted.
In every campaign, marketing agencies and brands should be asking a few key questions:
Who have we included?

Who are we missing?

Is this the right place to talk about representation or should we let inclusion speak for itself?
Size-inclusive fashion brands understand the importance of a full, inclusive range of clothing options and speak to their audience in a way that is welcoming, encouraging and empowering, and all brands and marketers can learn from their successes.