Deciding to go into business with your best friend has its challenges – but it's nothing a little lip sync battle can't solve for this duo.
Amanda Buhse and Tom Jansen
, the illustrious pair behind the candle company,
Coal and Canary
, are known as much for their hand-poured, artisanal candles as they are for their
Instagram story shenanigans
, personal brands and marketing hijinks – like making custom candles for the Fab Five of Queer Eye, and inviting their 30,000 Instagram followers to tag them in their comments so they notice.
With the access they provide to their behind-the-scenes, their followers get to feel like extensions of their bestie group and staff at Coal and Canary. We caught up with our best online friends to find out how they grew their covetable brand, and how much of their rhyming naming conventions (like "Loose Leaf Teas and Downhill Skis") were deliberate.
Amanda, you have a marketing background. How integral do you both feel the branding for all of your products, and the Coal and Canary brand, have been to your success?
We have always believed that our branding has been what has set us apart in the industry and helped us achieve the amount of success that we have had so quickly. Literally every business decision we make or photo/story we post to social media comes from the thought process of "is this on brand?"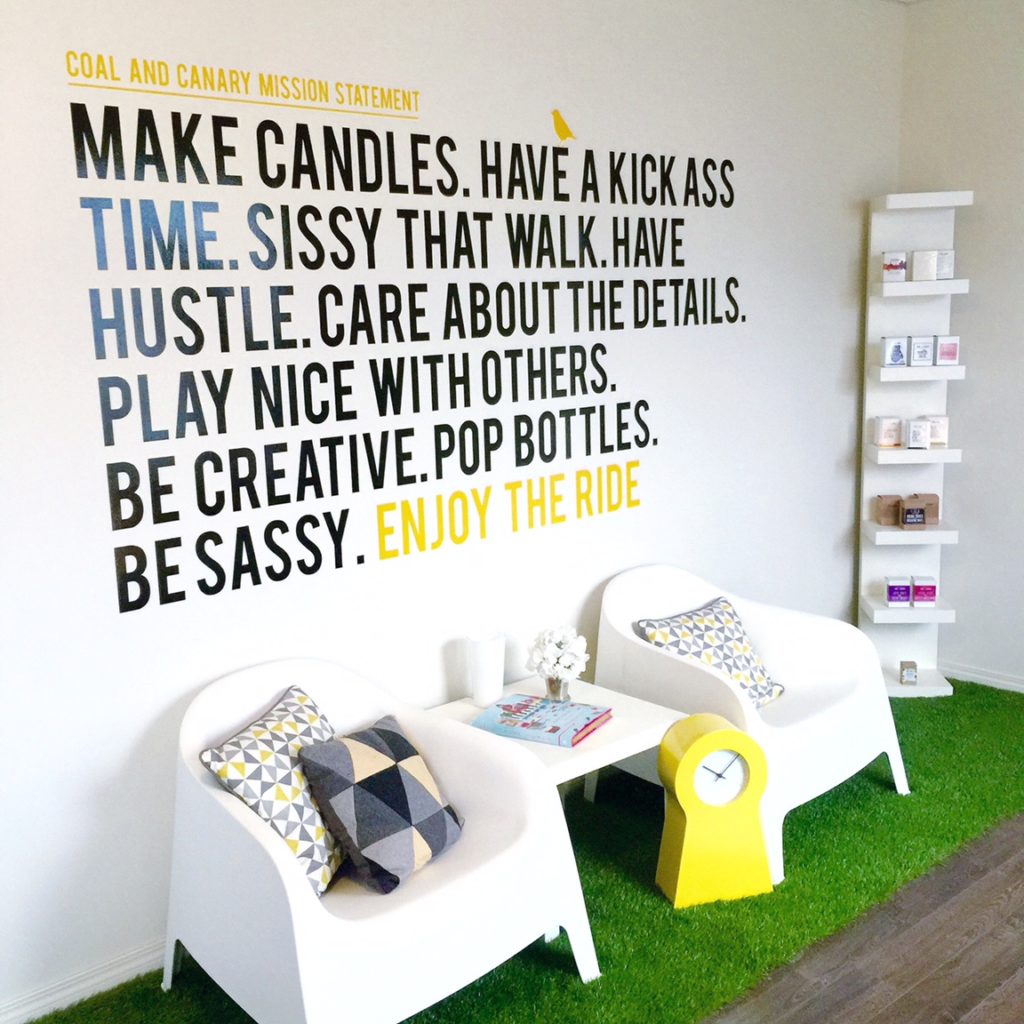 The Coal and Canary mission statement that helps guide the brand.
You've pulled off some pretty great marketing stunts, including baiting Queer Eye's Fab Five with custom candles. How did you come up with that, and did you ever hear from any of them?
We are always trying to think of new and fun ways to connect with our target customer via Instagram and social media. It just so happens that our target customer tends to be very similar to the two of us, so it gives us a fun opportunity to troll our favourite celebrities and market our product at the same time. With Instagram, the world suddenly becomes so small and you can quite easily get your post viewed by someone who you would never be able to reach otherwise, so this is an interesting opportunity to capitalize on for us. It also gives us a fun excuse to throw a party whenever a celebrity likes or comments on our photo.
It's a fine line between stalking and marketing.
A huge part of your brand is sharing your own personalities and relationship (as well as with your staff) – you could even argue both of your personal brands have a big part in Coal and Canary's social media presence. Did you overtly decide on this, or did it happen organically?
This was always the intention and I'm glad that it is coming across to our customers! We started Coal and Canary with a vision to create a product that we both wanted to own. One that appealed to us as consumers and that we felt connected to. It's amazing to have our customers connect to us and associate our candles with our personalities because that's exactly what our product is, a true reflection of us.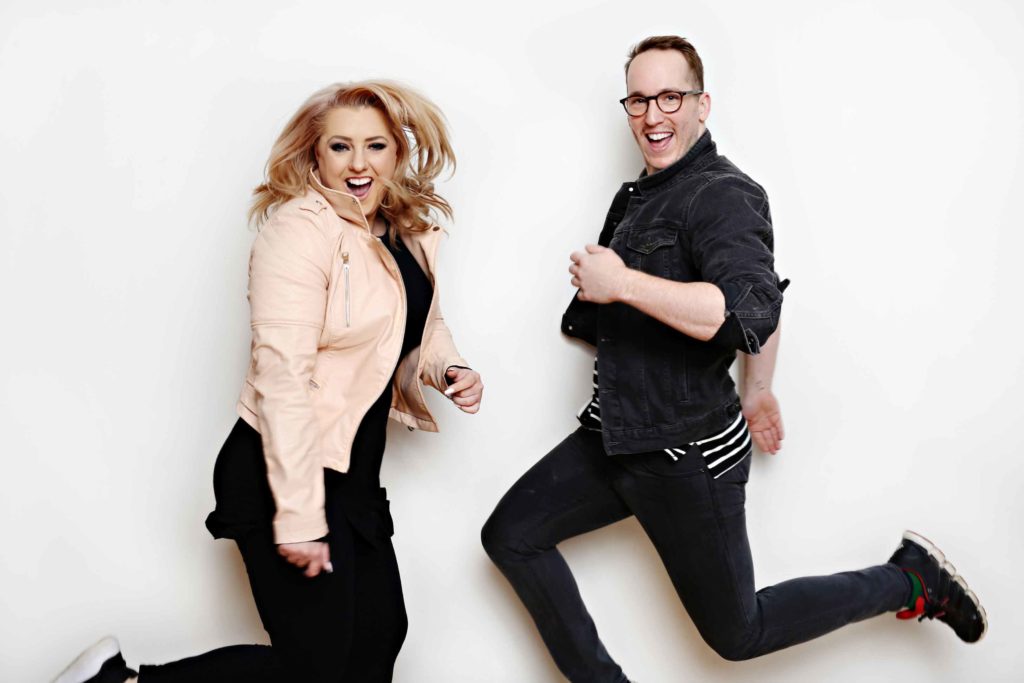 The sass queens behind Coal and Canary, Amanda Buhse and Tom Jansen.
Millennial shoppers LOVE to know the story behind the products they buy and feel emotionally connected to where it comes from, and this is the perfect opportunity to show the behind-the-scenes antics of the whole Coal and Canary crew whether it be a crazy day pouring candles at the office, the incredible amount of donuts we eat or lip syncing to our favourite diva jam.
You went into business as best friends. Has there ever been any issues? Did the relationship change? (Are people ever honest when these questions get asked?)
Going into business with your best friend always has pros and cons. In our case, the pros definitely outweigh the cons and we are lucky for that. For us this means always being on the same page, having the same aesthetic and taste, and having very similar visions for the future of the company. For us it works very well, but you have to remember to find time to connect as friends outside of work and talk about things other than work!
What is your favourite candle brand or product line that you created, and why?
Each candle collection has a special place in our hearts, but we will always have a soft spot for our first two collections we ever produced, the Sweater Weather collection and the Coffee Shop collection. These truly go back to the first days of Coal and Canary, pouring candles in our kitchens and still using filters and borders on our Instagram photos.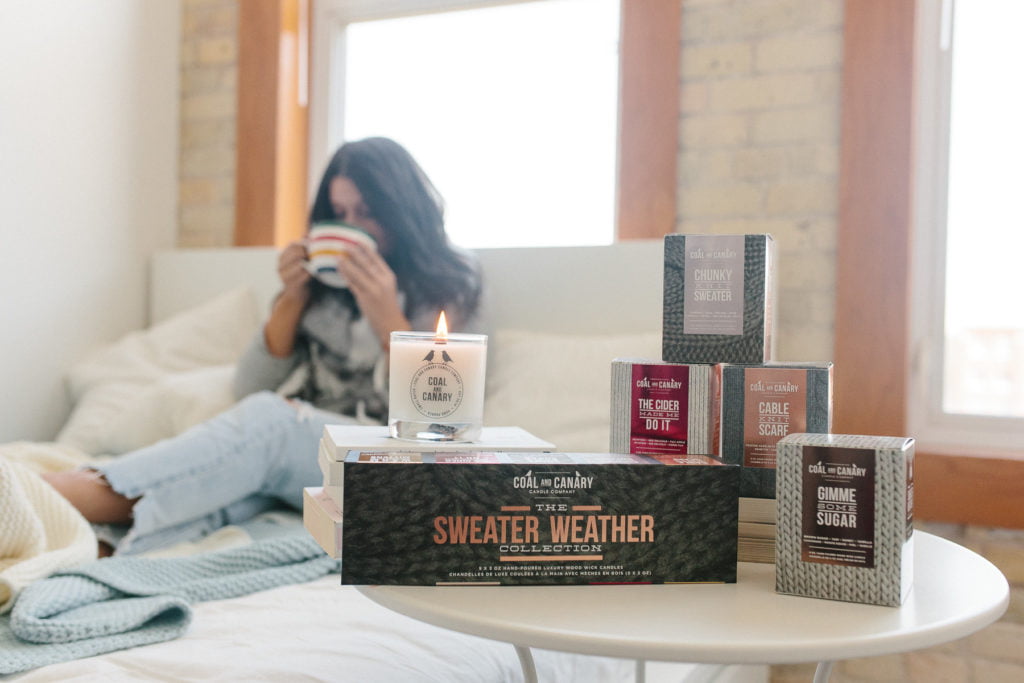 The Sweater Weather Collection.
Most of your candle names follow the same syntax/structure. Was this important to you? Will you ever stray from this?
One of our mandates from the beginning was to create candle names that were different than anything you would find on the shelf. Even before smelling the candle, the name and design is what will make the customer want to buy it. We wanted our names to be catchy, roll off the tongue and be totally relatable. The structure of our naming just kind of happened organically and ended up sticking! We get people all the time creating their own fake C+C candle names and it unexpectedly evolved into this fun game people play.
Amanda is a marketing professional, and now Tom will be a perfumer trained in France. How important is continued education to both of you? (Tom – what do you hope your fragrance training will bring to the equation?)
Every day there is more and more competition in the candle market and these new companies are doing really interesting and unique things in the industry. Because of this it is so important for us to continue expanding our knowledge and skill set because we always want to be ahead of the trend and continue be at the forefront of the candle industry.
This is exactly why I decided to pursue my lifelong dream of becoming a perfumer. Having an in-house classically trained perfumer is a huge market advantage which will allow us to be more innovative in our creations, increase our ability to pursue high-end custom projects and expand our existing product line. It is also a cute little touch that separates us from every other candle company in the country.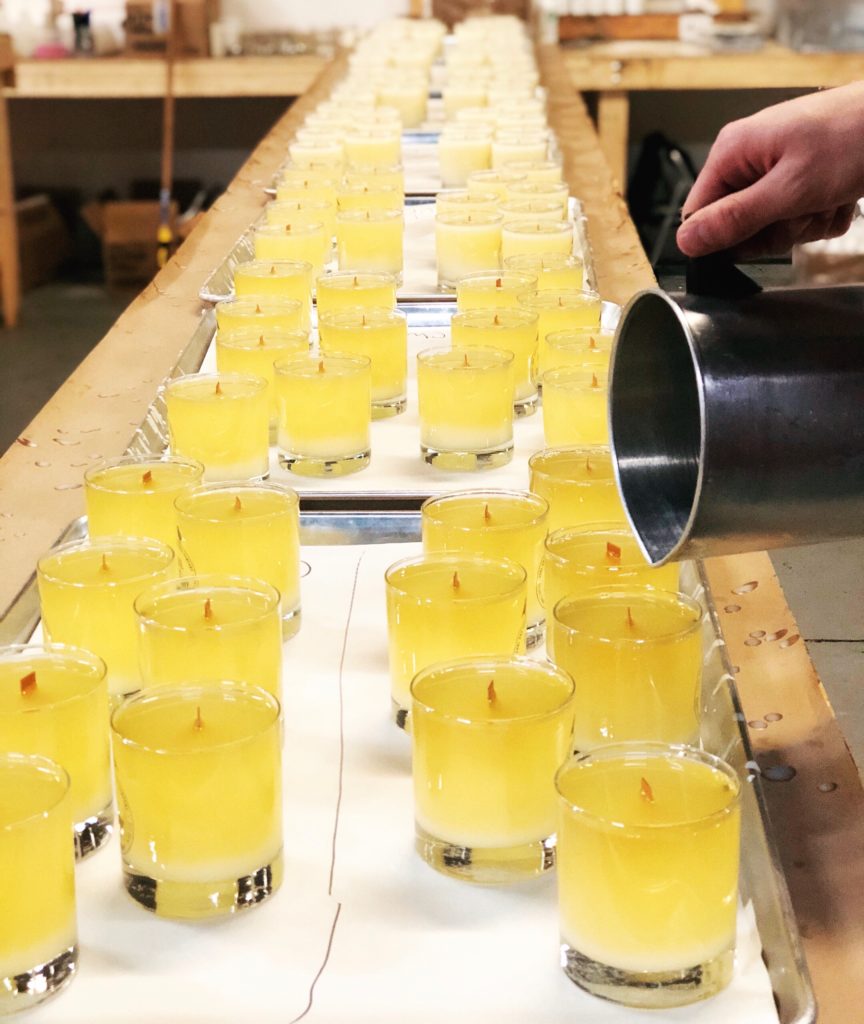 Each Coal and Canary candle is hand-poured in small batches, made with a high-quality soy and vegetable wax blend and true-to-scent fragrance oils. They also have a wide, wooden wick that crackles when lit and can burn for up to 50 hours.
Having a team to work with us is the most incredible and humbling feeling. We have always made it our hiring mandate to find the right people first and then decide where they will fit in the team.  Because of this, all of our staff are incredibly passionate about the brand and work extremely hard to achieve our common vision of success, and we couldn't be more thankful for them. We run like a well-oiled machine, and even when things get crazy or problems arise we all figure it out together – put on a Whitney power ballad and figure it out.