The public relations team has moved in – and we wasted no time putting our their skills to use!
We kicked off the #BackDowntownWpg campaign last week with a media launch that saw the mayor make opening remarks along with councillor Sherri Rollins. The campaign aims to bring workers and patrons back downtown to enjoy all the events and activities they've been missing. Whether you find your way back to your favourite cup of coffee, a live show, the office 3-4 times a week, or complete your holiday shopping list, downtown is waiting for you.
The campaign is just getting started and includes radio and billboard ads, neighbourhood posters and a social media campaign along with a way-finding challenge with interactive ways to encourage folks to find the best places to visit this winter.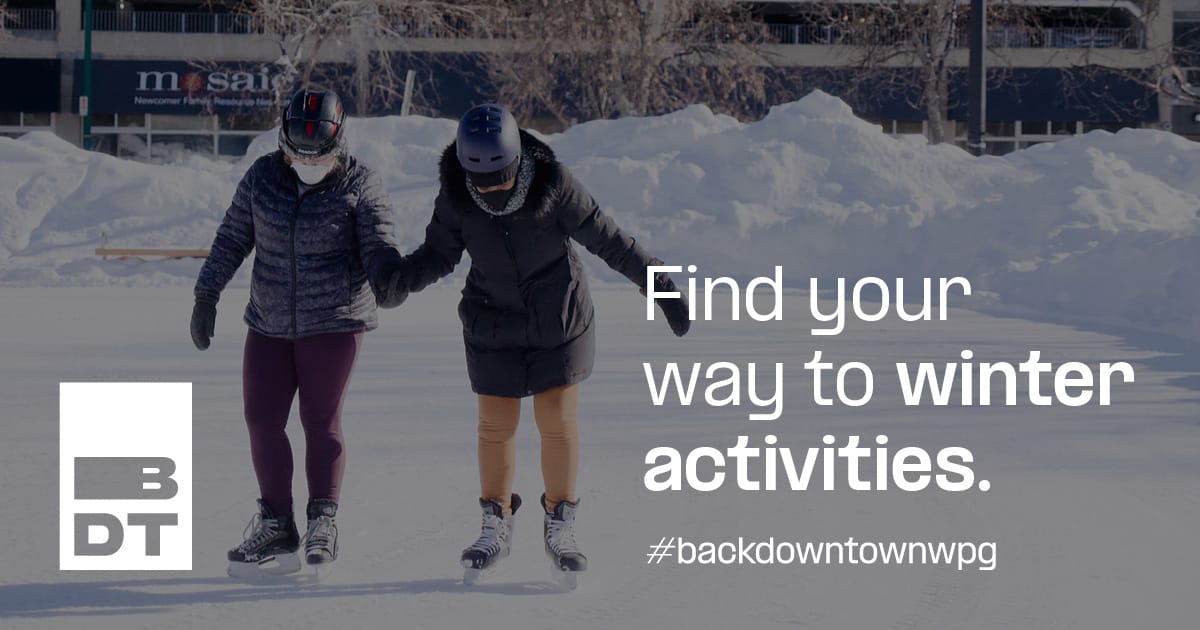 Earned media coverage from CTV, the front page of the Winnipeg Free Press business section and coverage in the Winnipeg Sun, Chris D, CJOB and CBC Up to Speed helped us launch the Back Downtown campaign to an eager audience. It also helped get more eyes on our beautiful brand we're so happy to have helped create – marketing + PR really are a one-two punch!
For more information on the campaign, visit backdowntown.ca.