Ryan Snook is a Toronto-based illustrator with a childlike whimsy to his art. You might even say it has a touch of magic.
His bold use of bright colours hits you like a fresh cup of coffee, ramping up your heart rate and revisiting a simpler time when Saturday morning cartoons were a thing. Ryan's bright, humourous cartoons have appeared in some of the biggest publications in the world. We're talking
Harvard Business Review
and the
New York Times
. Wondering what his favourite work is? Some illustrations he made for
Apple
. (How many people can say that, right?)
So, where do you go when you've already landed some of the world's most sought-after clients? Ryan has a plan, and he told us all about it. If you're a freelancer, you definitely want to read on to find out his advice.
How did you get started in illustrations? Looking back, would you do anything differently?
When I was a kid I used to draw all the time. It started with copying superheroes from comics, and I realized pretty quickly that other kids liked what I did. I'd get a lot of attention for my art, so I kept doing it. I thought about how I could draw for a living when I was in my last year of high school. I knew I didn't want to do animation, so I ended up in the illustration program at
Sheridan College
. During college, I fell in love with the idea of doing editorial illustration work, so when I finished the program, I moved back into my parents' house and immediately began sending out postcards and contacting art directors.
I was really motivated by fear – the fear of not making it work and having to find another way to make a living when all I really knew how to do was draw. Because I was freaked out, I was determined to make an illustration career happen.
When I look back at my early work from that time, it's totally different than what I do now and I can see how unrefined it is. But even so, there isn't much I would do differently. I think I'd tell myself to spend a bit more time networking in person, but otherwise, I would do things exactly the same way.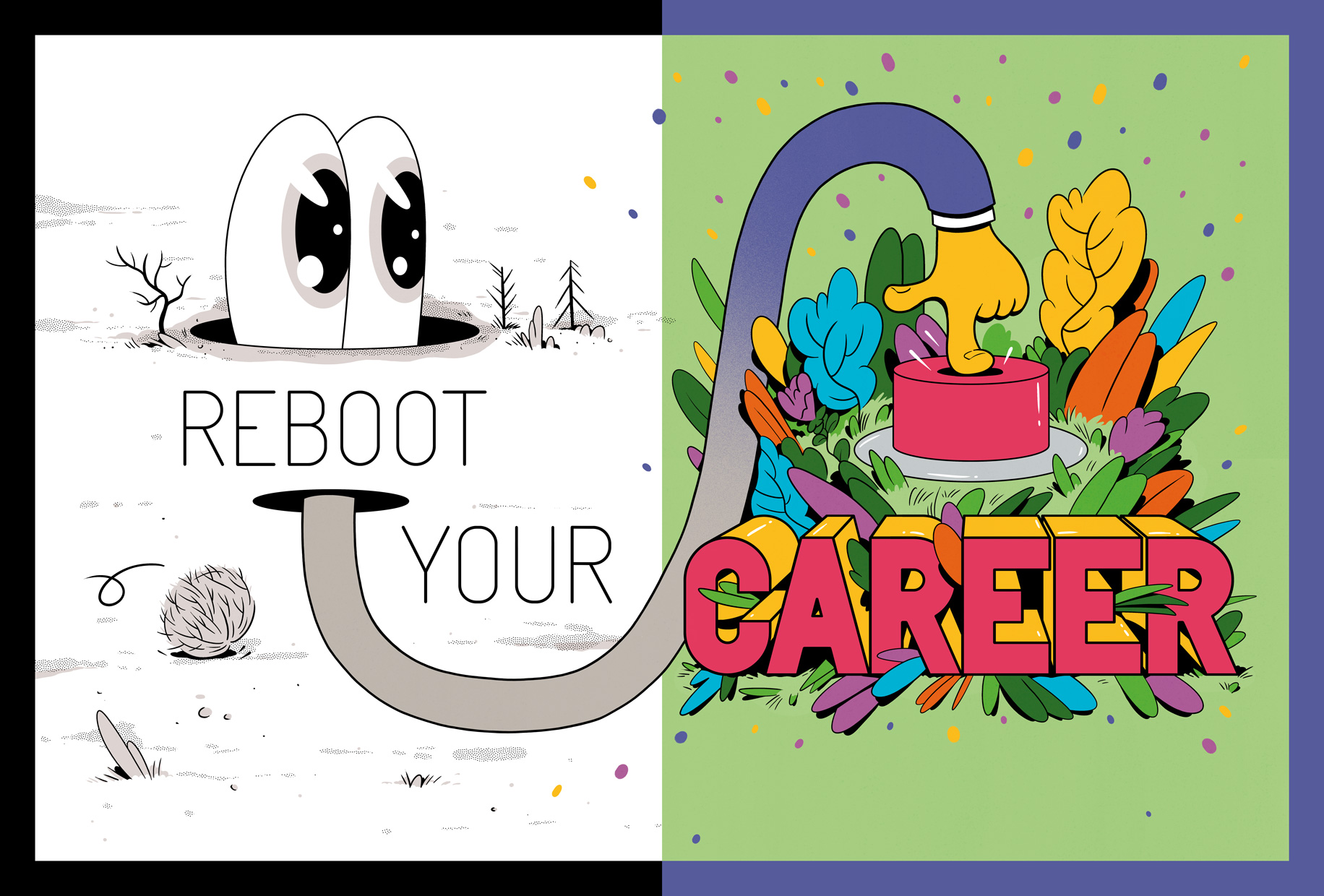 Can you describe your creative process? Where do you start? What do you usually have on or around you?
Usually, I start with a brief or article and I'll read it through a few times, making doodles in a notebook as I read. Then, I spend a couple of hours in complete quiet with my sketchbook going over every possible idea I can think of, combining ideas, and looking for visual metaphors. I write down lots of keywords that I think are important. Then, I might just think for a bit and see if a fresh idea pops up. I work out a lot of my sketches in my head before I ever draw anything. If I like a concept, I'll then try drawing a rough sketch. Once I get a few roughs drawn, then I move to my tablet and start sketching those ideas in a way that my client can understand. I often put on music when doing this part. Usually instrumental stuff: soundtracks, etc. Once I get started on the final stages of making the image, I don't need to focus as much so I put on movies, audiobooks or podcasts that I can enjoy while I draw.
What do you do to get out of a creative slump?
Take a break from work, if I can. Do something completely different. Go outside, take the dog for a walk or read a book. If I can't, and need to meet a deadline, then I just sit there and push through.
Sometimes interesting things happen if you just keep at it, even when you feel like you don't have any good ideas.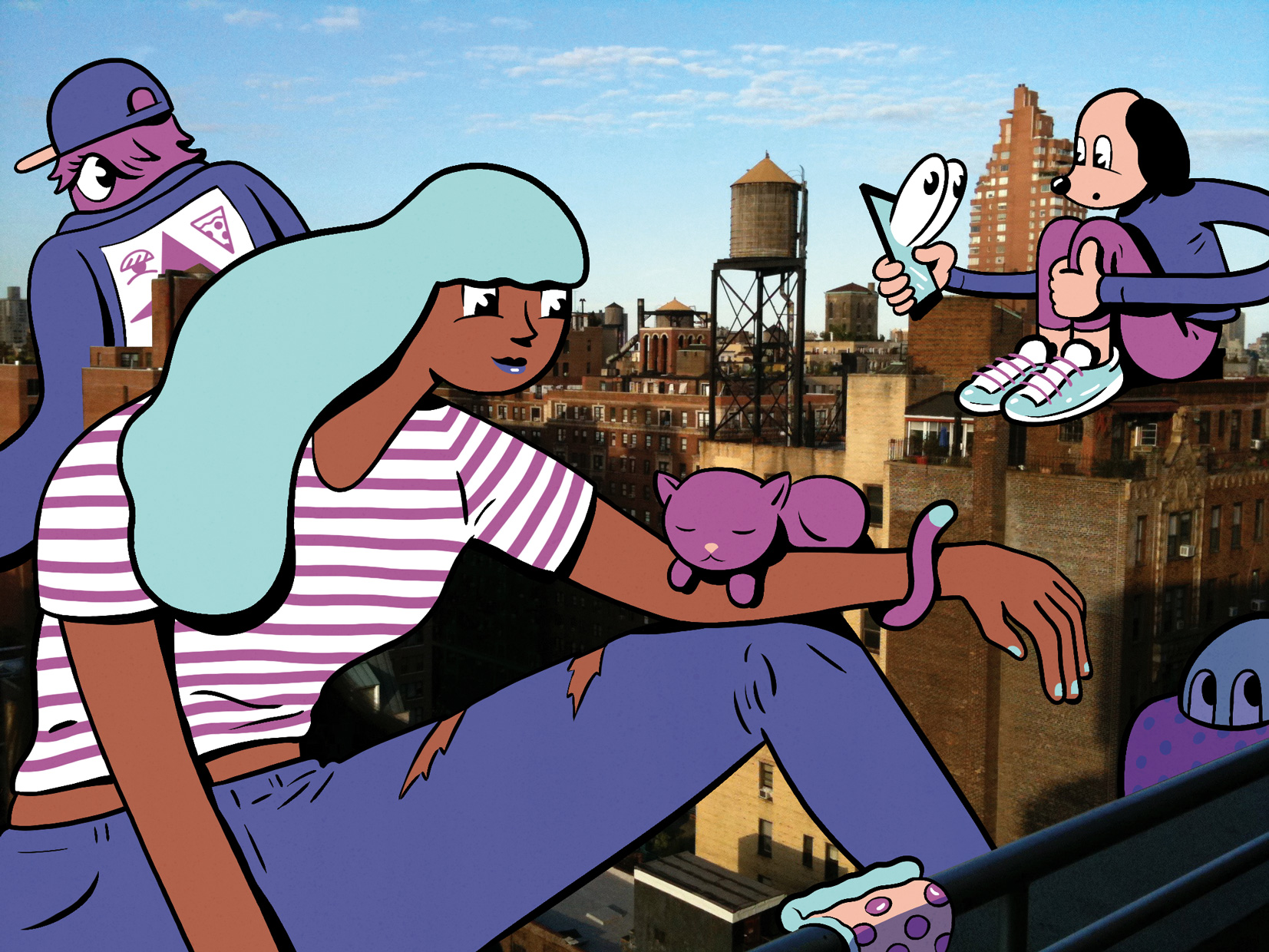 You have worked with really big brands and publications. What is the one project you're most proud of?
I think the work I did recently for Apple is something I'm really proud of. I created several illustrations for their today tab in the app store and it was one of those great jobs where the work I was doing was exactly the kind of work I'd draw for myself for fun.
You seem to be on the pulse. How do you keep constantly innovating? Where do you look for inspiration these days?
I like things that are new. I like the work new and younger illustrators are making. I like new music and art and fashion.
I want to always be part of where the culture is going, rather than where it's been.
I think staying focused on what's new keeps you fresh as an artist. I don't want to chase trends, but I do want to be relevant to the time I'm living in.
What's one dream project that you would love to do or be involved with?
I would love to illustrate something like a pop album or branding for a major sports team. Something that would give me the chance to put my mark on a lot of different mediums at once. I'd ideally love to create art for something that makes people happy and adds joy to their day.
What is one tool at your desk or workspace that you couldn't live without?
That would be my
Wacom
tablet. I switched to working completely digitally a few years ago at
Kyle T Webster
's suggestion (and thanks to his awesome Photoshop brushes). Now I could never go back to drawing everything on paper. I love working digitally. The whole process from start to finish is so much easier. I love it.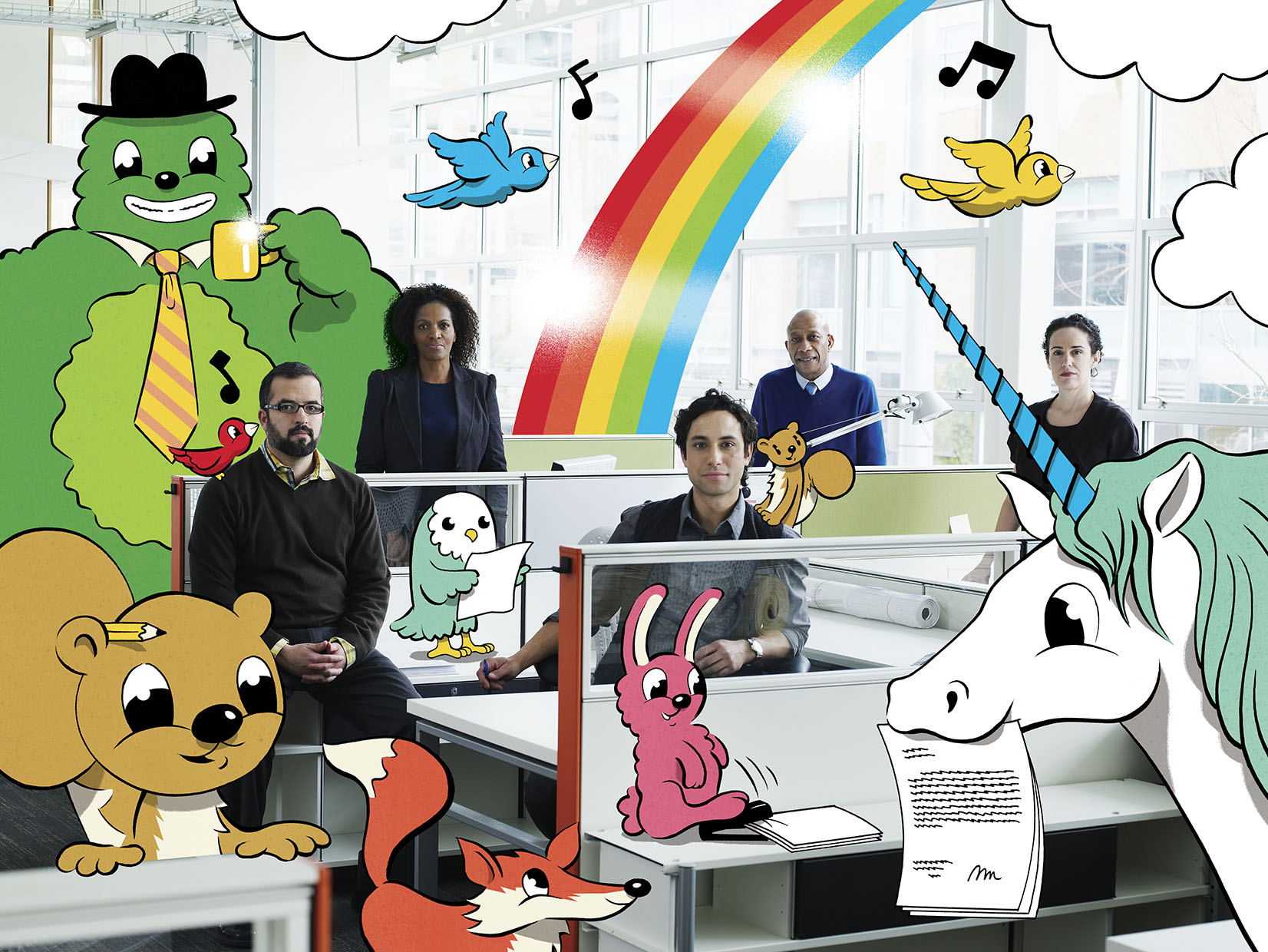 What advice would you give to someone who wants to follow in your footsteps?
It can be really stressful to try to make a living as a freelance illustrator. My advice would be this: make a basic, easy-to-navigate portfolio website and create social media accounts. Follow art directors and other illustrators and be friendly with them. Every week, make a new image and try to make it the best image you possibly can, because your work needs to be as good as all the other illustrators doing the same hustle. Put it in your portfolio and post on social.
Make postcards of your best work and mail them out to art directors.
One step at a time and you can make it.
What does the future of design look like to you? What changes do you foresee in the near future that will affect your work?
Lately, I've been noticing a lot more requests for GIFs, shorter deadlines, print and web versions for each image. I'm not sure where things will go from here, but making work for VR or augmented reality seems like a possible next step.
What's next for you?
I'd love to branch out into comics and picture books. I have some personal projects on the go that would let me do both, so hopefully I can do more of that in the future.