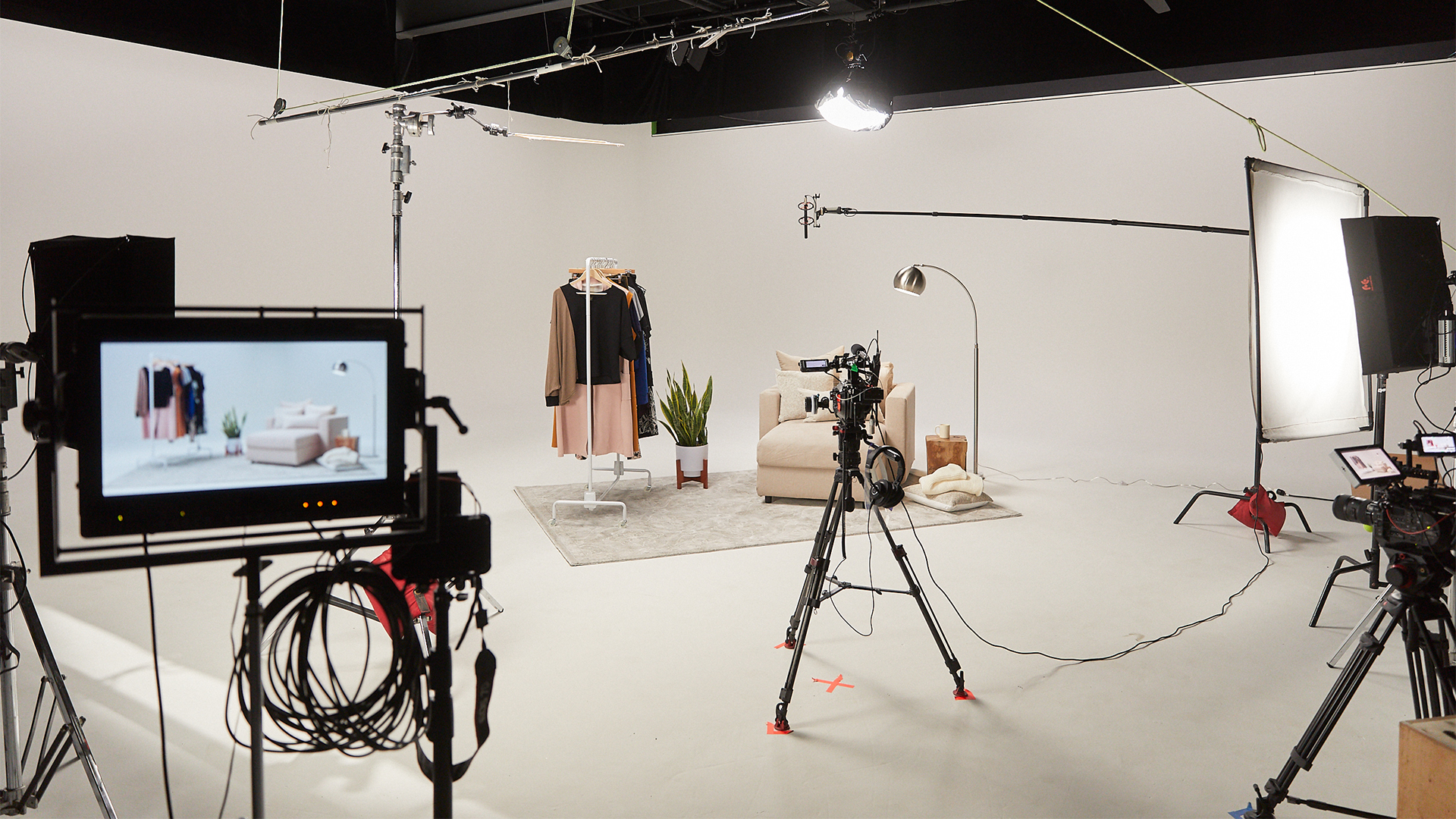 Video has been pushed the top of the marketing priority list for many in the past year. We were part of a few videos that moved to remote interviews or animation, but forged on because of the importance of getting a digital message across – and a number of friends at video agencies told us they made their rent through instructional, return-to-work-safely videos. 
In Wyzowl's annual State of Video Marketing Survey, they found that 93% of marketers who use video say it's an important part of their brand strategies. For marketers who don't currently use video, 69% said they expect to start in 2021.
On the consumer side, the pandemic has impacted the amount of video content consumed online, with the overwhelming majority (96%) saying it's gone up compared to life before COVID.
With all this extra screen-time, it's even more important to say something important and stand out with your video – visually and conceptually. 
Video is a top marketing tool because it commands attention, lets you take viewers on a branded, storytelling journey, and offers potentially great return-on-investment, with 87% of respondents from the same survey saying video leads to a positive ROI. A single video shoot can be cut in multiple ways, and paired with a photoshoot running at the same time, makes tons of brand or product content for you to share with your audience online. 
With all of these benefits, marketers are leaning on video now more than ever before. But shoot days can be overwhelming if you're not prepared. Our art director, Sheena Case, has an eye for bringing brands to life on set, so we asked her to share her top behind-the-scenes tips to help you produce your next great video with us.
1. Get aligned on the goals for the video
It's essential that the agency and client are on the same page from the very beginning. To do this, we start by asking three important questions: what are the objectives of this video, who is the audience and what is the message we are trying to convey? In other words, what action do we want viewers to take after seeing the video?
Once we have the answers to these questions, we'll brainstorm a concept to present to the client that clearly responds to this creative outline. Communicating clearly from the start helps avoid confusion later and keeps expectations in check.
2. Making your brand come to life on set
Once you have a solid concept, it's time to flesh things out. Things like lighting, colour, wardrobe and props can affect the mood and personality of a video. Creating a moodboard for your shoot can help you curate your ideas and hone in on your desired video style.

Location also plays a major factor and can affect the overall tone of a video. With the pandemic, many people are shooting in-studio to control changing variables. At UpHouse, we recently worked on three video projects that all took place in a studio setting, but with the right tools, we were able to make a blank canvas incredibly versatile.

For example, our client TECHNATION needed to convey youthful energy for their wage subsidy Career-Ready Program, so we brought in colourful backdrops and quirky summertime props to paint a picture of a busy summer student enjoying the season. Sustainable clothing brand Anne Mulaire asked for an environment that felt homey and welcoming, so we used soft textures to create cozy vignettes. For insurance provider Red River Mutual, we centred their testimonial video around a bright red couch, a perfect nod to their signature branding.

Whether it's a studio shoot or a thoughtful location, think about the many pieces that can communicate the brand and make it stand out on set.

3. Recruit your dream team
Shoot days can be stressful without the right team, so we recommend creating a list of every role you'll need on set. You may need to bring in some external people if you don't already have them on staff. This could include videographers, lighting specialists, prop designers or wardrobe stylists.

Do some industry research and curate the best crew for your shoot. Once you have your line-up, brief each person on your vision (a creative brief is a great tool here) and get ready to collaborate and delegate. Having everyone on the same page will keep the video feeling consistent and ensure it meets the objective from when you first set out!
4. Cast the right talent
When casting talent, it's a good idea to try to authentically represent your customer and strive for diversity. Who are the people in your video and what will they be doing? If it's testimonial-style, you may want genuine, authentic footage from a real customer's perspective. If it's more scripted, ask yourself whether your actors should seem relatable or aspirational.

Working with a talent agency can streamline the casting process. They can help you create a shortlist of actors or models based on your needs. We recommend asking each candidate ​​to send a short clip of themselves reading a piece of script or doing an action from your video concept. A quick teaser will help you determine whether they're the right fit before the camera starts rolling.
5. Don't forget about a call sheet
A call sheet ensures that everyone is on the same page — literally. It outlines the day's schedule and lists who is responsible for what.

Prepare as much information as you can beforehand and circulate it to your cast and crew as far in advance of the shoot as possible. It's a good idea to send the first draft to important crew members like the Director of Photography to get their buy-in on the day's schedule before finalizing it.
6. Take your time and roll with the punches
Estimate how long it will take to shoot your video and then add more time. You'll be much less stressed knowing there's time to reshoot or troubleshoot if needed. If your team feels rushed, that will come through in the final product.

Lastly, even when you've created a solid concept, drafted a detailed call sheet and curated a stellar team… we're here to tell you that something will probably still go awry. There are a lot of moving parts on video sets, and understanding that beforehand will help you remain calm and flexible when something goes off the rails.
Although there are little things you can do to prepare — emergency sewing kits and extra props — being able to roll with the punches and pivot is essential. Going into your shoot with this mindset will also help you create better energy on set.
When your team is enjoying themselves, actors will feel more comfortable, and the crew will work better together. So, never hesitate to create a fun playlist, bring some treats, and most importantly, have fun! Good on-set energy will shine through in your final video. 
Ready to get started? With these tips, we hope you feel more confident to get on set and create something incredible. Feel free to reach out to us if you need a little extra guidance or want to tap into our creative thinking for a brand video. 
For more inspiration and other examples of our video work, head to vimeo.com/uphouse.