Since it launched in 2010,
Instagram
has gone from being a photo-sharing app with a focus on vintage filters to one of the most powerful marketing channels. Instagram is now an essential part of many businesses' marketing strategies.
Companies today have to think of how they can factor social media into their marketing strategies, either be that through Instagrammable walls, giveaways, or other forms of content or paid marketing.
In 2018 the app saw some big changes, such as the release of IGTV, shoppable stories, and a new (not very well-liked) algorithm. 2019 is just around the corner, and with Instagram changing so often, it can be hard to plan ahead. The app continues to evolve frequently in order to adapt to trends and habits.
If you want to make it on Instagram in 2019, you have to go beyond visually-pleasing pictures. At this point, that's a must, but not enough. Here are some trends to look out for if you want to take your Instagram game to the next level in the upcoming year.
Vertical Videos Will Take Over
Instagram is encouraging users to create and consume video content that is exclusively for mobile.
Research
shows that people are more likely to use their mobile devices in a vertical position. Therefore, Instagram is betting that vertical videos are the future.
Vertical videos are everywhere on Instagram: think Instagram Live, Instagram stories, and recently IGTV. Launched in June of this year, IGTV is the new video platform dedicated exclusively to vertical video. Other platforms have embraced the format too. Now, you can upload vertical videos on YouTube and Vimeo too.
Clearly, the vertical video format is not going anywhere. Now is the best time to learn how to use the format so that you can be ready for 2019.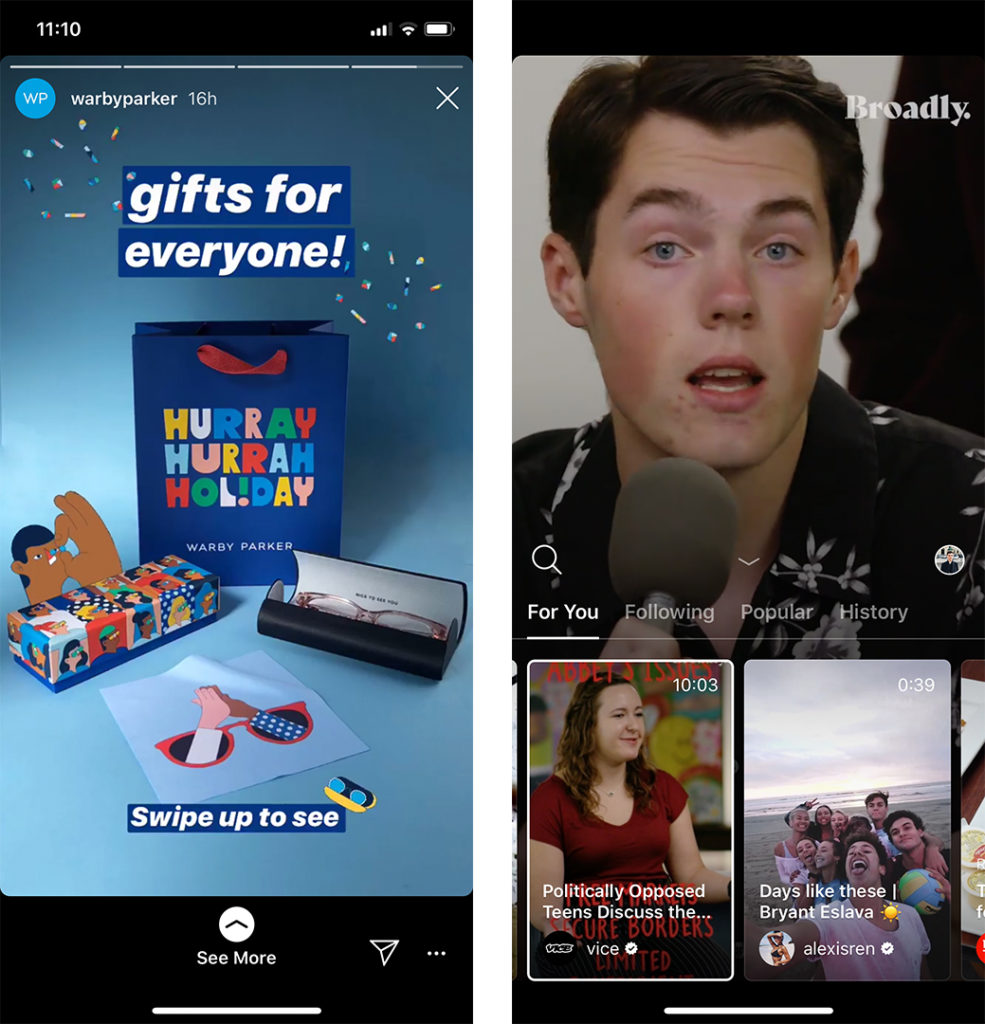 Stories: A New Avenue for Advertising
Many were skeptical when stories were introduced back in 2016. It was a bold move for Instagram to copy the best product of its direct competitor, Snapchat. However, today, stories have become one of the most important features of the platform. With 400 million daily users, there's no surprise that brands are exploring ways of implementing stories in their advertising plans.
Practically speaking, stories are more fun. The platform has worked hard to make them a key factor of the Instagram experience — there's GIFs, different fonts and stickers, among other features. Instagram stories also disappear in 24 hours, so there's less pressure for highly curated content.
However, in order for your Instagram Story ads to give you a great ROI, they should stand out. They should be highly targeted in terms of audience selection, and superior in terms of design and look.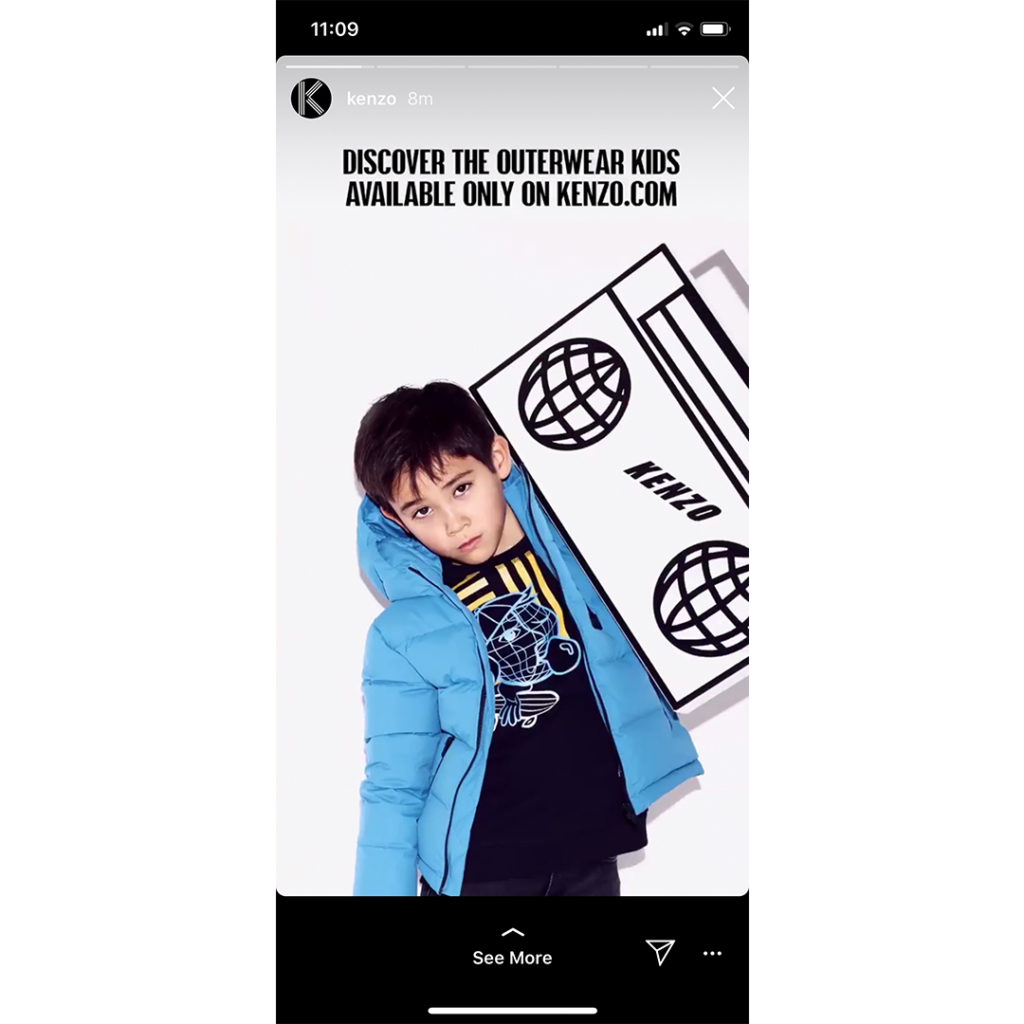 IRL Instagrammable Experiences
In the last few years, big companies have been taking influencers on vacations to benefit from their significant followings. Fashion brands like
Revolve
or
Boohoo
have even made these Insta-getaways a central part of their marketing strategies. They're creating cool, new experiences, and through the participation of influencers, they are inviting their audiences to follow along.
There's no question that influencers now play a critical role in the digital marketing world. With Instagram's algorithm limiting the reach of some businesses, influencers have become a key strategy for gaining attention to new products or services.
You may be thinking: I don't have millions of dollars to spend on an Instagrammable experience. The good news is that you don't need to. Here are some ideas on how to implement influencers in your marketing strategy:
Tap into a few local influencers' followings. Send them gift packages along with a note mentioning your social media handles. The chances are high that they'll post about it.

Organize an influencer event. Make sure the experience is Instagrammable and invite a few local people with a relatively large following.

Create with Instagram in mind. When designing a new product, make sure everything looks Instagrammable. If you wouldn't post it on social media, you can't expect others to do so.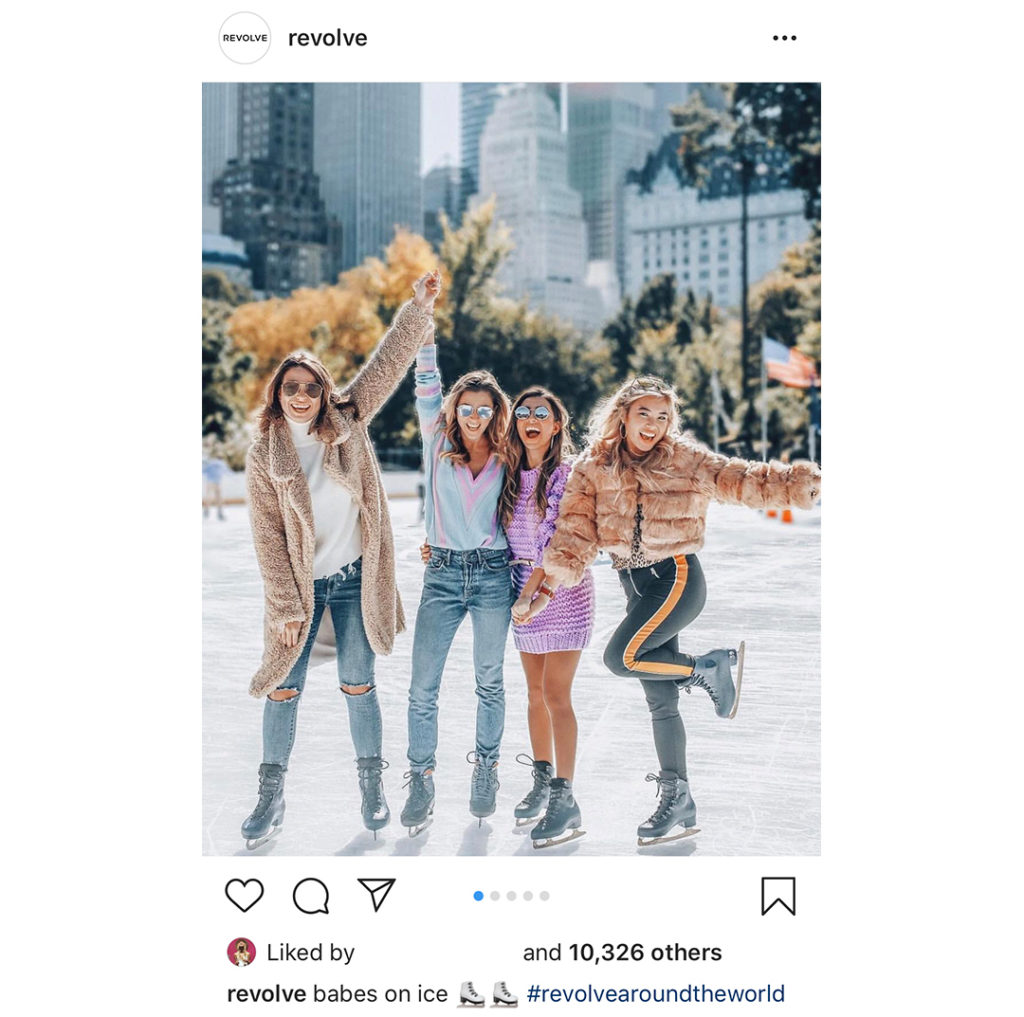 E-commerce Shopping Will Grow
Through the years Instagram has become more e-commerce friendly. The chances are that they will continue to introduce new features that will make selling and buying on Instagram easier.
Now you can tag products in both Instagram posts and stories. In some countries, Instagram is also testing a "Shopping" tab on the explore page.
If you don't have these features yet, don't forget to use the typical "link in bio." And if you are lucky to have access to the shopping features, start experimenting. Every audience is different and you need to figure out what shopping experience converts best for your account. Keep track of all your shoppable posts so that you can start 2019 with a results-driven Instagram sales strategy.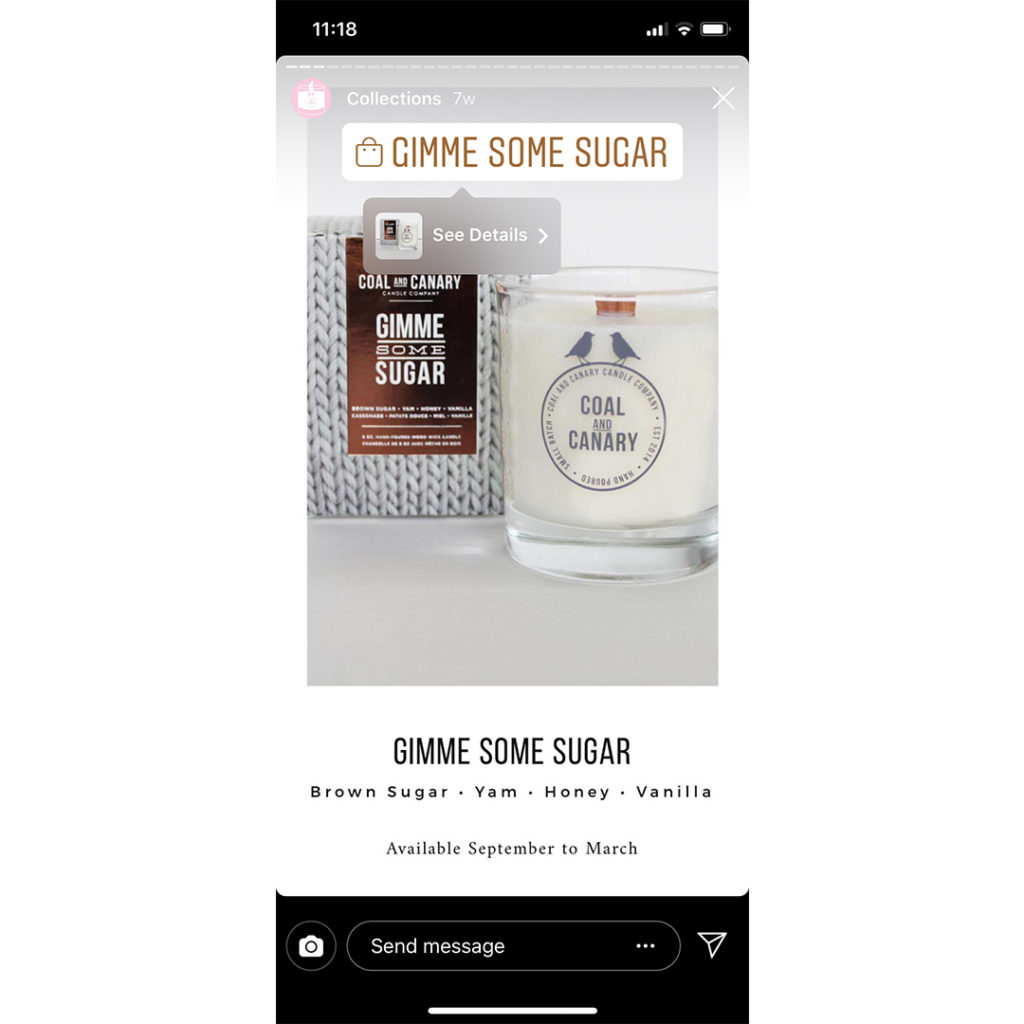 Keep in mind that Instagram is always rolling out new, unexpected features. Want to stay up-to-date on Instagram in 2019? Follow us at
@uphouseinc
.